Timeline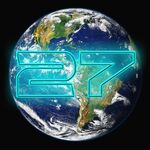 Before time
Edit
Monitor creates Earth-27. He sends scouts to gather information. Monitor implements this information into Earth-27. Scouts are changed by the Bleed. Three scouts are changed by the Monitor and become Ambush Bug, Bat-Mite and Mr. Mxyzptlk, the rest are locked up. They merg and create a new being - Anti-Monitor. Anti-Monitor vows revenge.
Prehistory 
Edit
Creation of Lords of Order and Lords of Chaos.
43,000 BCE: Vandal Savage is born.
Kismet helps Humans to create civilizations.
Vivienne and Morgaine le Fey are born.
Prehistory, Spring Equinox: Nimue Inwudu is born.
Prehistory, Summer: Nubia is born.
Prehistory, Autumn: Hippolyta is born.
Prehistory, Winter: Circe is born.
Ancient History 
Edit
Titans create Greek gods.
Circe studies magic in Atlantis.
Atlantis sinks and splits into six parts.
After all able-bodied men in her tribe were killed by raiders, Hippolyta establishes Amazonia.
War between Greek Gods and Titans. Three Amazonian warriors (Hippolyta, Nubia and an unknown third one) swear loyalty to the Gods.
Ares becomes a God of War.
The Amazonian warriors receive gifts for their support and accomplishments.
Zeus send Hercules to seduce Hippolyta. She is humiliated in the eyes of her people. She exiles herself.
Circe informs Hippolyta about Themyscira.
Amazonia falls into a civil war. The Bana-Mighdall tribe runs away.
2800 BCE:
Nubia unites the remnants of Amazonia and leads them to Africa.
Nubia and her survivors come to Themyscira.
The Bana-Mighdall tribe comes to Themyscira.
Andraste becomes "Requiem of Themyscira" after a tournament.
Circe experiments with magic and kidnappes people to use as test subjects.
Thanagarians deplete their planets resources. The planet falls into a shadow dimension.
Thanagar falls into chaos when the inhabitants discovered there are no other planets in the shadow dimension.
Thal and Kol leave Thanagar
Nabu takes notice of magic on Earth. He influences an egyptian mystic into creating talismans which merged him with Nabu.
Nabu becomes a guide to many pharaons.
2500 BCE: Thal and Kol's spaceship is pulled by Nabu towards Earth. They make a deal - Nabu will find human hosts for Thanagarians and in return Nabu will keep the spaceship in order to use its Nth metal.
Thal and Kol become rulers of Egypt as Chay and Khufu.
Nabu forges Nth metal weapons for Prince Khufu and Chay, and the Helm.
Chay and Khufu are killed by Hath-Set - a priest send by Egyptian gods. They leave their bodies and possess other people.
1200 BCE, October 11th: Donna Troy is born.
1188 BCE: Siege of Troy. Hector is killed by Achilles. Diana is send to retrieve Andromache. Andromache rejects an offer to come to Themyscira. Instead of her, Diana takes Donna.
Circe unsuccesfuly tries to kill Donna Troy. She is exiled from the island.
Circe takes over the kingdom of Aeaea and starts to terrorize greek heroes.
1000 BCE: Steppenwolf is born.
300's: Diana runs away from Themyscira to the Realm of Men. She is captured and imprisoned for 1000 years.
400's: Nimue and her sisters leave Avalon and come to Britain.
Kol becomes Sir Brian the Silent and Thal becomes Lady Celia Penbrook.
Nimue, Vivienne and Morgaine le Fey perform a forbidden ritual. They become "impure" and are forbidden from coming back to Avalon.
Vivienne and Morgaine ally themselves with a sorcerer and put a king on the throne. Nimue stays neutral.
Morgaine le Fey tries to overthrow king Arthur. When a sorcerer asks for Nimue's help she declines. Sorcerer puts a curse on her - everytime she uses magis, she will loose sight for 77 years.
Middle Ages 
Edit
527: Volthoom merges his own lifeforce with the Green Lantern ring. The ring is casted into space as a punishment.
971:
Barda is chosen by Granny Goodness to join her Furies.
1001: Gregory Macendale is born.
1017: Gregory Macendale is wounded during a war. He hides in a cave and discovers a Lazarus Pit.
1066:

October 14th: Gregory Macendale takes part in the Battle of Hastings and kills king Harold.

1116: Gregory Macendale tricks a sorceress to put a sleeping curse on him.
1310's - 1320's: Ra's al Ghul is born.
1337: Start of the Hundred years war.
Ra's al Ghul marries Sora.
1350's: A painting of Ra's al Ghul is painted.
1379: Flagerethon the Imp is born.
Steppenwolf becomes Stephan Lowell.
1390's: Diana comes back to the Realm of Men.
Diana kills Ares' agents - a Duke, an Earl and a Count.
Diana falls in love with Stephan Lowell.
1441, October 11th: Aresia Lowell is born.
1451:

Ares sends Hermes to notify Hippolyta about Diana's whereabouts.
Diana is discovered by her mother's agents and comes back to Themyscira. She is imprisoned for five centuries.

Steppenwolf tells Aresia Diana abandonned her because they are not human and takes his daughter to Apokalypse. She becomes a living weapon.
Ares tells Steppenwolf about Amazons. Steppenwolf starts training Aresia in ways to counter Amazon fighting styles.
1453: End of the Hundred years war.
Raiders kill Sora and burn Ra's a Ghul's home.
Ra's creates a clinic. Nomadic tribes flck to it and start worshiping Ra's.
1460: Ra's al Ghul gathers an army, kills the descendants of his wife's killers and razes an entire city to the ground.
Early Modern Period 
Edit
1500's: Josefina Moreno is born. She travels to Argentina. Arnus escapes his planet and puts himself into stasis.
1551: Shoji Washida is born.
1571: Shoji's father, Makoto Washida, gives Shoji the Amulet of Summer Storms after being mortally wounded during the Siege of Mount Hiei.
1575: Obediah Bleak is possessed by Lord Klarion. Destruction of Roanoke. Kol and Thal's hosts are killed.
1582: Susano-o tasks Shoji with protecting the Shinto worship. He kills Mitsuhide (Nobunaga's killer).
1600's: Shoji and Brauzhar have a confrontation.
 Fire-That-Burns-Black is born.
Bruno Mannheim teaches Elizabeth Bathory methods of torture.
1614: Elizabeth Bathory is tried and executed.
1627: .

Fire-That-Burns-Black is exiled from the tribe when he refuses to stop worshipping Barbatos.
Fire-That-Birns-Black leads Captain Jon Logerquist to destroy the Miagani tribe. Only one chieftess escapes.

1692: Klarion causes the Salem Witch Trials
1693: Nabu catches Klarion in Salem. A tower is constructed over an entropic rift caused by Klarion.
1695: Talia al Ghul is born.
1700

Jack (Papa Midnite) and his sister Luna are born.
Jack and Luna use a white landlord in New York as a puppet.
After scamming a slave named Cuffee he's forced to kill his sister and is cursed with immortality.
Cuffee send Jack into West Indies.
Nyssa al Ghul is born.
Josefina Moreno and Ra's al Ghul marry. Ra's spends two decades in Argentina.
Talia is given honor of using the Lazarus Pit.

1718, November 22nd: Lieutenant Robert Maynard tries to kill Blackbeard (Vandal Savage) but fails
Nyssa Raatko tracks down her father.
Nyssa is given honor of using the Lazarus Pit.
1756: J'onn J'onzz is born.
1789: French Revolution erupts (influenced by Ra's al Ghuls).
1800's:

Gerhardt Gestern is born.
Gerhardt Gestern becomes famous for his inventions, he later disappeares taken by Josefina Moreno in order to restore the Lazarus Pit.
Josefina creates the legend of Bruja Oscura.
Despero is born.

1817, December 2nd: Fort Plymouth is established by colonel Jeb Star.
1839, Septembre 22nd: Augustus Freeman is born.
Kol becomes Hannibal "The Nighthawk" Hawkes and Thal becomes "Cinnamon" Manser.
1841: J'onn J'onzz is tasked with chronicling life on Earth. He assumes the identity of John Tane.
Rough Bunch fight injusice in the Wild West. Among them are The Nighthawk, Cinnamon, Jeanne Walker, Bartholomew Lash, John Tane, Lazarus Lane, Jim Craddock, The Kent Brothers Nathaniel and Jebediah, Jim Sawyer, Bill Polk, Matt Savage and his son Brain, the Prairie Troubadour, Jimmy Leong, Ohiyesa, Strong Bow and Jonah Hex.
1860's: Establishment of the continental railroad system, Fort Plymouth develops into a thriving lumber town and in the wake of its deforestation, it grew into a cattle town with large ranches, slaughterhouses, and stockyards.
1861: Start of the American Civil War
Augustus Freeman joins the Union army.
Augustus Freeman is hit by a cannon ball during one of the battles.
1865: End of the American Civil War.
1888:

August 31st: Vandal Savage kills Mary Ann Nichols (start of Jack the Reaper's killing spree).
September 8th: Vandal Savage kills Annie Chapman.
September 30th: Vandal Savage kills Elizabeth Stride and Catharine Eddowes.
November 9th: Vandal Savage kills Mary Jane Kelly (end of the killing spree).

1891: Nyssa drowns herself in a Lazarus Pit. Her hair turns white and she becomes uncommunicative.
1897:

"Great Fire" in Fort Plymouth.
August 3rd: Fort Plymouth is renamed Star City after its founder.
20th century 
Edit
1900's: A man known as Wraith is born. Civil war starts on Mars.
1910's: Nyssa regains her sanity and informs Ra's she received a powerful vision of the future.
1916:

Gregory Macendale wakes up.
December 17th: Russian nobility tries to kill Grigori Rasputin (Vandal Savage) but fails.

1920:
1924, May 9th: Zinda Blake is born.
1928, December 15th: Non is born.
1933:

Gerhardt Gestern and Josefina Moreno help Nazi Regime in their paranormal projects.
October 31th: Boston Brand is born.

1938, June 1st: John Mandracchia is born.
1940: Nimue looses sight again. Emma Brand dies during the Blitz. Cleveland Brand watches her bleed to death.
1941:

December 7th: Attack on Pearl Harbor
Matt Hagen becomes a spy and is sent to Germany.
Zinda Blake runs from home and joins the military.

1944, July 3rd: Slade Wilson is born.
1945:
1946: Cleveland Brand disappears while traveling post-war Europe. After Nigel Brand's death and Cleveland's disappearance, Boston claims the family fortune. War between the Colonial and Insular factions of Mars comes to an end. M'yri'ah Thought-Mage convinces J'onn J'onzz to come back to Mars.
1947:

February 8th: Aristotle Rodor is born.
March 13th: Nathan Kane is born.
July 8th: Roswell incident - a spaceship with M'gann and her parents crash-lands in Roswell. They are soon rescued.

1948: Shoji Washida moves to America.

July 17th: Adeline Kane is born.

1949: Zinda Blake disappears over the Bermuda Triangle.
1950: Start of Krypton-Calatonian wars. Matt Hagen becomes a movie star. Wraith is exiled from the League of Assassins (it happened between 1950's and 1980's).
Matt learns about his liver failure.
Matt Hagen joins the League of Assassins. He starts sleeping with both al Ghul sisters.
1953: Matt Hagen is drowned in an inert Lazarus Pit.
1954, August 8th: Jacob Kane is born.
1955, September 8th: Gabi Kane is born.
1957:
1959:

January 5th: James Gordon is born.
Boston Brand is sacrificed in a ritual by Cleveland Brand. Cleveland becomes The Hook and Boston becomes a ghost.
Boston Brand comes to Nanda Parbat and meets Rama Kushna.
Boston Brand becomes The Deadman.

1960: Despero is overthrown and imprisoned.
1961, March 16th: Martin Stein is born.
1963: The powers in the Lazarus Pit change Matt Hagen's body into an ooze. Alfred Pennyworth joins the Royal Marine Corp.

April 3rd: Julia Deneiros is born.
June 8th: Niles Caulder is born.
August 19th: Amanda Waller is born.
November 22nd: JFK is assassinated by Lee Harvey Oswald by order of Lyndon B. Johnson (according to Question/Vic Sage).

1965: Anatoli Knyazev is born.
1966:

June 26th: Official birthdate of Joseph Blackfire.
September 11th: Harvey Bullock is born.

1967:

August 26th: Maxwell Lord is born.
December 2nd: Maria Kane is born.

Aristotle Rodor starts teaching in Metropolis University.
1969: Calatonian attack on Kandor. The estate of the House of Zod is destroyed. Dru-Zod is appointed to serve as the Councillor of War on the Kryptonian High Council. Brainiac 1.0 is created.
1970: Doomsday is created. General Zod transforms Non into a brute when he expresses concerns about using Doomsday. Doomsday is unleashed on Calatonians. End of Krypton-Calatonian wars. Doomsday is put into cryogenic stasis.
1971: Julia Kapatelis is thrown overboard into the Ionian Sea during a storm caused by a temporal anomaly in the vicinity of Paradise Island. She is rescued by an Amazonian fishing crew and brought before Queen Hippolyta. Hippolyta had Nubia see to Julia's health, blessing her with wisdom and a strong will, and then had Andraste lead a team back the Patriarch's World to return the girl to her parents, giving Julia and elixir of confusion, causing her to forget Themyscira.
1972:
1973: Ma'alefa'ak kills M'yri'ah and K'hym (J'onn Jonzz's wife and daughter). J'onn escorts the murderer to Krypton, so he can be imprisoned in the Phantom Zone. J'onn decides to become a Green Lantern. Matt Hagen escapes the Pit and becomes a Clayface. He absorbs Basil Karlo into his body.
1974:
1975: Zod, Ursa, and Non are imprisoned in the Phantom Zone. Lucius Fox joins the U.S. Army Corps of Engineers.
1976: Kal-El is born.
1977:

January 12th: Ralph Dibny is born.
January 19th: Sue Dearden is born.
September 11th: Thomas Wayne Jr. is born and dies following a car accident.
September 17th: Lincoln March is brought to Willowwood Orphanage.
November 3rd: Veronica Cale is born.

1978:

February: Jacob Nkele buys a woman from the League of Assassins.
June 17th: Lyla Michaels is born.
November 27th: Brainiac unlishes Kryptonian fleet and Doomsday on Krypton. Jor-El and Lara Lor-Van send Kal-El in a spaceship. Krypton is destroyed. Brainiac takes Doomsday and puts him in a cryochamber.
Brainiac starts hunting down all off-world Kryptonians and other races he deems worthy "archiving".
Brainiac archives Coluans. He fuses himself with organic matter and becomes Brainiac 2.0.
December 15th: Lionel Luthor takes his son to Smallville. A meteor shover hits Earth. Kal-El lands in Smallville and is taken by Kents. They name him Clark Kent. Kara Zor-El lands in the Pacific Ocean and goes into hibernation. One of meteors impacts near Lex and he loses all his hair. Some meteors land in Africa, granting the local gorillas intelligence. They set up Gorilla City. Another meteor lands Houma Bayou near St. Roch, Louisiana.

1979:
1980: Grodd is born. Anatoli Knazyev joins the KGB. Julia marries David Kapatelis. Julie Madison's parents are killed by a drunk driver.

January: Thomas Wayne asks Leslie Thompkins to work in a Park Row clinic.
March 7th: Kate Kane is born.
April 4th: Holly Robinson is born.
June 26th: Thomas and Martha Wayne die during a mugging. Joe Chill spares the son, Bruce Wayne and runs away. Leslie Thompkins and Alfred Pennyworth take care of Bruce.
August 9th: Yancy Zenith is born.
August 31th: Felicity Smoak is born.
September 29th: Harleen Quinzel is born.
October 13th: Jean-Paul Valley is created by El Penitente.

1981: Sullivans divorce. Laura Sullivan leaves her family for the first time.
1982:

January 3rd: The man known as Bane is born.
January 9th: Derek Powers is born.
February 20th: Hal Jordan is born.
March 1st: Catherine Cobert is born.
June 7th: Michael Lane is born.
June 12th: Irie Morgan is born.
September: Julie Madison starts learning art in the Brentwood Academy thanks to a scholarship.
September 23rd: Adrian Chase is born.
October: Lord Trevis dies in a battle. Atlanna leaves Atlantis on her greiving journey.
Atlanna meets Tom Curry and falls in love with him.

1983: J'onn J'onzz joins Manhunters. Selina Kyle's mother kills herself and her father is killed in traffic. Selina is put in Sprang Hall Juvenile Detention with her sister. Selina runs away.
1984: Joe Chill is caught by Jim Gordon. Lincoln March is adopted by Zellerbachs. Because Laura Sullivan left her family again, Gabe Sullivan moves to Smallville.
1985: Lykos ta'Nemuria is born. Nadine Russell marries Joe West. Bruce Wayne and Julie Madison share their first kiss. Rita Farr stars in "Hello Megan". M'gann M'orzz discovers "Hello Megan" tv series. Andrea Beaumont's mother dies killed by a drunk driver. Ben Turner kills a burglar. Because he felt good about it he is sent to a therapy.
1986: Deathstroke is recruted by the League of Assassins.

Rachael Thane shows her genius intellect.
June 6th: Angel Trevor is born.
Bruce Wayne leaves Gotham to study abroad.
Harold Allnut becomes Wayne Manor's groundskeeper.
Leslie Thompkins opens a clinic in Park Row.
September 17th: Catalina Flores is born.
Septermber 18th: Elle Trechend is born.

1987: Iris West is officially adopted by Joe West. Bruce Wayne learns from Harvey Harris in London. Selina is caught stealing by Jack Haly and is convinced by him to join his circus.
1988: Bruce Wayne is taught by Willie Doggett and Giovanni Zatara. Bruce and Zatanna have a date. Adrian Chase's mother dies. Nora Allen is killed. Ben Turner starts learning Tae Kwon Do in order to teach him discipline.
1989: Dilshod Burkhanov is born. Patrick and Rachel Dearden die in a car accident. Sue is sent to live with her uncle. Charles Victor and Victor Charles Zsasz are taken from orphanage by their father. M'gann meets J'onn J'onzz and becomes his apprentice. J'onn J'onzz assumes the identity of Mark Shaw. Rita Farr steps into a hot spring during filming of a movie. Hot spring turns into a geyser. Rita is presumed death, but in reality she's in the spring.

January 3rd: Raquel Ervin is born.
February 1st: Maxine Hunkel is born.
Angela Roth runs away from home and joins a cult.
Angel Roth participates in a ritual which leaves her pregnant.
February 14th: Rose Wilson is born.
February 19th: Kay Challis is born
March 15th: Tyra Markov is born.
March 20th: Silas Helvig and Nathan Scofield are born.
June 23rd: Harvey Bullock is married for the first time.
John Stewart tracksdown the three frat boys responsible for assaulting his sister.
July 3rd: Judge gives John Stewart probation if he enlists into military.
October 4th: Margret Rivera is born.
October 13th: Rachel Roth is born.
Angela and Rachel are taken to Azarath.

1990: Bruce Wayne learns from various Australian and South American mentors. Lucius Fox starts working at Atwater Air as the VP of European Operations. Anatoli Knazyev becomes KGBeast. Deathstroke starts working for Cadmus. John Henry Irons' parents are killed.
1991: Veronica Cale's mother is diagnosed with cancer. Veronica blackmailes her father into helping her and her mother. Ronnie's mother marries Edward Raymond. Roy Harper's father dies in a forest fire.

March 6th: Cliff Steele's parents die
April 19th: Ciara Nichols is born.
Lex Luthor is kicked out from college.
Lionel Luthor sends Lex to the Smallville Fertilizer Plant. Lex Luthor hits Clark Kent with his car and they both land in a river. Clark rescues Lex.
September 10th: Monique Forcier is born.
October 22nd: Dawn and Holly Granger are born.
November 6th: KGB is disbanded. Anatoli Knyazev is constantly assignent to different departments.
November 26: Katie Pierce is born.
December 13th: Candice Yacoub is born.

1992: Quincy Sharp becomes Ocran's Industries' CEO. Selina runs away from Haly's Circus with the money. She becomes homeless. David Cain, Ben Turner, Ricardo Diaz, Sandra and Carolyn Wu-San and one other League recruit travel to Nanda Parbat to train under O-Sensei.

April 17th: Joseph Kane is born.
Doctors discover Ted Kord's mental development is beyond remarkable.
May 14th: Kyle Rayner is born.
June 9th: Lauren Snyder is born.
August 7th: Gabrielle Kane is kidnapped with her daughters by CRIME. She and Elizabeth Kane are killed, Kate Kane survives.
September: Chloe Sullivan creates the "Wall of Weird" and starts writing in the Torch. Clark Kent starts to investigate strange occurences in Smallville with Chloe Sullivan and Pete Ross. He soon discovers his powers. Amanda Waller starts college. Charles Victor Zsasz goes to Metropolis University. He becomes Professor Rodor's favourite student.
September 20th: Luke Fox is born.
November 7th: Roxanne Ballantine is born.
Bruce Wayne returns to Gotham
December 25th: Bruce Wayne starts dating Andrea Beaumont.

1993: Holly Robinson runs from home. She becomes a prostitute. She befriends Selina Kyle. Selina is taken by Ted Grant. She starts working in Wildcat Gym. Ted Grant helps Holly and beats her pimp.

February 7th: Artemis Crock is born.
David Cain kills Carolyn Wu-San, defeats Sandra Wu-San and force her to bear his child.
Ben Turner and Ricardo Diaz attack David Cain in front of Ra's al Ghul. When they demand to be excluded from contracted kills. Ra's orders the other two recruits to kill them.
Chucke So, Sal Valestra, and Buzz Bronski try to kill Carl Beaumont, but he survives.
April: Bruce tries to propose to Andrea, but Carl Beaumont and his daughter flea to Europe.
May 9th: Sonia Alcana is born.
May 16th: Oliver Queen goes on a cruise with friends to celebrate his birthday. All except Oliver are killed by the League of Assassins. Oliver is then kidnapped. Due to an allergic reaction he is put in a Lazarus Pit.
July 2nd: Zatanna Zatara disappears during a magic act. In reality she is summoned to another dimension by her mother. John constantine believing he was responsible for Zatanna's disappearance goes to a psychiatric hospital.
July 7th: Emma Campbell is born.
July 15th: Rina Nishida is born.
September: Veronica Cale enters college. The Diggle brothers are sent to Somalia.
October 3rd: Rick Flag, John Diggle and his brother take part in battle of Mogadishu. Andy Diggle dies.
October 23rd: Ellen Trechend's parents die in a IRA attack.
November: The XT batch of Parademons is hatched, among them Parademon XT-5.
November 11th: Harper Row is born.
December: Bruce Wayne prepares to join FBI, where he meets Ethan Bennett and Henri Ducard. Ducard convices him to join the League of Assassins. Nyssa al Ghul meets Oliver Queen and Bruce Wayne
December 25th: Harvey Bullock is married for the second time.
December 28th: Cassandra Cain is born.

1994: Carl Beaumont is found dead by her daughter. Andrea becomes the Phantasm and kills her father's killers. Etta Candy's dad dies in a training accident. Victor Fries starts working at Arkham Asylum. David Kapatellis dies while searching for the Urzkartgan tribe.
1995: Jack Ryder is released form the Juvenile Justice system after exposing a corruption racket to the news media. Jefferson Pierce discovers his powers during a mugging. John Stewart saves a life of a recruit when he drops a live grenade. Michael Jon Carter befriends Ted Kord. Garfield Logan is infected with Sakutia.

March 18th: An arsonist fugitive John Malone is arrested after three years on the lam after an anonymous phone call tips the GCPD to his whereabouts. Malone is promptly sent back to Blackgate Prison. On the anniversary of the Wayne Murder, Joseph Chilton is found dead in his cell at Blackgate Prison, having seemingly hanged himself based off the testimony of an eyewitness, the inmate in the cell across from Chilton's, Inmate Malone. John Malone's sentence is vacated after the results from his appeals for retesting of his DNA and fingerprints come back proving him innocent of his original charges. After being immediately released, John Malone promptly leaves Gotham.
March 29th: Doris Zeul is born.
May 17th: Ryan Choi is born.
June 15th: Mark Mish is born.
August: Nyssa al Ghul marries Oliver Queen and Talia al Ghul marries Bruce Wayne at the same ceremony. Both men become Heirs to the Demon.
August 1st: Haley London is born.
September: Felicity Smoak receives a special invitation to take part in the Ivy University's special magnate program for children with astonishing mental acuity. She and Ray Palmer start dating.
December 16th: Courtney Whitmore is born.

1996: Bruce Wayne and Oliver Queen run away from the League. Mari Jiwe receives a totem from her father before he is killed by his brohter Maksai. She is adpoted by McCabs.

January 3rd: Tatiana Forcier forces her cousin to commit a suicide by accident. She is tried for murder.
January 24th: Billy Batson is born.
March 13th: Tatiana is sent to Ravenscar. She is taken by the League of Assassins. Her body is enhanced by El Penitente.
March 15th: Lucius Fox is almost killed by three Assassin. Luke Fox is a witness to this.
Lucius Fox returns to US, comes to Gotham and takes position in Wayne Enterprises.
July 23rd: Argoinian fleet is destroyed by Steppenwolf and Buz is saved by doctor Br'Hernta.
September: Martin Stein starts teaching in Midwestern University. He befriends Harrison Wells.
October: Grodd runs away from Gorilla City after forcing himself on Boka and challenging Solovar.

1997: John Diggle is wounded and comes to U.S. Lyla Michaels becomes one of the first female Navy Seals. Dinah Lance's metagene is activated. Dinah Lance starts working in Iceberg Lounge. Estelle Jackson dies of cancer. Ray Palmer makes a fortune with his patents. Derek Powers kills his uncle under his aunt's influence. S.T.A.R. Labs is founded.
1998: Veronica Cale and Adrianna Anderson join S.T.A.R. Labs. Lyla Michaels and John Diggle marry for the first time. John Diggle gets a job for a private security company. He starts overseeing security at a Cadmus Labs facility. Cadmus inject him with a special compound. Jason Todd joins the Red Hood Gang. Steve Trevor joins the Air Force.

March: Bruce Wayne comes back to Gotham and becomes Batman.
Edward Nashton hires the Red Hood Gang and tries to kill Bruce Wayne and Philip Kane during a party. Bruce hides under a table with Silver St. Cloud.
Edward Nashton is sent to Blackgate and when he bits off Warden's ear he is sent to Arkham Asylum.
Bruce Wayne nominates Lucius Fox as Wayne Enterprises CEO.
Bruce Wayne and Silver st. Cloud begin dating.
Bruce becomes an informant in effort to bring down criminals in Gotham.
When his efforts as an informant fail, Bruce Wayne becomes Batman
Vicki Vale starts working in Gotham Gazette.
Selina Kyle fears Ted Grant will be killed by mobsters, so she dresses as a cat and goes to Carmine Falcone. She is caught by his guards. Batman comes and saves Selina, who gives him a kiss and a slash across his chest.
Selina Kyle runs away from Wildcat Gym and becomes Catwoman.
Lucius Fox starts helping Batman.
April 4th: First meeting between Jim Gordon and Batman.
Jim Gordon has a meeting with Batman. Barbara Gordon witnesses it in a police car.
Carmine Falcone and Sal Maroni are arrested. A power vacuum is filled by Tony Zucco, Charles Sionis, Penguin, Frank Bertinelli and the Red Hood.
Vicki vale starts her investigation of Tony Zucco. She sneaks into a fundraiser and meets Bruce Wayne. Later she sees some men sabotaging circus equipment. Dick Grayson's parents are killed. Tony Zucco's men kidnapp Vicki. She is saved by Batman and she takes a photo of him.
Vicki Vale gets a "Bat-Beat" job at the Gazette. 
Silver St. Cloud discovers Bruce's secret identity.  
June 2nd: Dick Grayson discovers Bruce Wayne's secret.
Dick Grayson becomes Robin. Dynamic Duo and Bat Family begin.
Batman and Dick Grayson take down Tony Zucco.
Bette Kane and Dick Grayson become friends.
Bette Kane starts stalking Dick Grayson and figures out he is Robin.
August 25: Rachael Thane is legally emancipated.
September: Ray Palmer starts teaching in Ivy Univesity.
September 4th: Connor Hawke is born.
September 9th: Harold Allnut beats David Cain.
September 28th: Perdita Zytle is born.
October 18th: Emiko Queen is born.
November 15th: Carrie Kelley is born.

1999: Ace is born. Komand'r takes over Taamaran with help of Fury. Koriand'r is imprisoned on a prison ship. Alec Holland is hired by Cadmus Labs to study a meteor near St. Roch. John Diggle meets Oliver Queen. Oliver starts following John, fearing he's an assassin. John Diggle is kidnapped by Cadmus Labs. He is rescued by Oliver Queen. Oliver Queen becomes Green Arrow and John Diggle joins him in his mission to save the city and becomes the Guardian. Aristotle Rodor starts working for BioMed. Ronnie Raymond works out his trauma. Guy Gardner starts brewing moonshine.

January 5th: Damian Wayne is born
July 17th: Ralph Dibny and Sue Dearden marry. Sue's uncle gives them a gingo orchard.
Victor Zsasz kills his father and stepmother.
Charles Victor Zsasz is offered a position as host of an investigative television series for GBS News.
August 13th: Holly Robinson meets Arthur Miller.
August 14th: Charles Victor Zsasz visits his brother in Blackgate.
Charles Victor Zsasz changes his name to Vic Sage.
August 31st: Elissa Prince-Wayne is born (in a different reality).
Queen Hippolyta decides to appoint Princess Diana as the Ambassador of Themyscira.
Margret Riviera realises she pull others into her fantasies.
October 8th: Diana re-enters the Realm of Men. She causes Steve Trevor to crash his plane. She rescues him. Media call her "Wonder Woman".
Julia Kapatelis is hired to verify Diana's amazon backstory.
November 14th: Elissa MacKay is born
January 21st: Beatrice MacCulloch is born.
March 2nd: Katie Pierce disappears and is found beaten and burned.
March 8th: Leonardo Meager is born.
March 23rd: Mia Dearden is born.
Barbara Gordon becomes Batgirl.
Batman warns Barbara to stop, but she continues to be Batgirl.
April 22nd: Batman makes a deal with Barbara - she heals her wounds and he gives her equipment and training.
May 10th: Michael Walsh is Born
May 26th: Asami Koizumi is born.
May 27th: The first outing of Batgirl with Batman and Robin. They attack the Red Hood Gang. Batman and Red Hood fight. Red Hood falls into a vat of chemicals.
Clark Kent and Lois Lane become interns at Daily Planet.
Lois Lane and Clark Kent come to Gotham to investigate Batman. Bruce Wayne and Lois date for a week.
Lois Lane writes an article for the Daily Planet and is hired.
Chloe Sullivan helps Clark find job at the Daily Star.
Jonathan Kent dies.
Martha Kent shows Clark his starship.
June 1st: Clark Kent finds a Kryptonian Colony ship. He establishes his Fortress of Solitude.
Kara Zor-El is discovered by Superman. She is sent to Kent Farm.
Clark Kent learns about his past.
Clark Kent becomes Superman.
Kara Zor-El becomes Karen Kent.
Lois Lane interviews Superman. She receives a Pullitzer for it.
Alex Parker becomes a superhero fan.
September: Anna Wilson goes to Ivy University.
Cassandra Sandsmark's mother notices she is taller and stronger than any of her peers.
September 23rd: Virgil Hawkins is born.
October 13th: Holly Robinson marries Arthur Miller.
October 31st: Long Halloween begins.
Vesper Fairchild interviews Bruce Wayne on her radio talk show about Harvey Dent's mayoral election. Harvey convices Vesper to give Bruce her number and go on a date.
Mayoral election in Gotham.
Victor Fries joins GothCorp.
Quincy Sharp becomes a member of Metropolitan Commerce Council.
Arthur Brown and his team take hostage the cast of Aspiring Millionaires' during its fifth season premiere. He is stopped by Batman, Robin and Batgirl. Arthur Brown is imprisoned in Blackgate.
Amanda Waller's son is killed in a mugging. Later that year, Amanda's eldest daughter was also murdered. Though police arrested a serial rapist known as the "Candyman", he was released on a technicality, prompting Joseph Waller to take Candyman's life at the cost of his own.
Dinah Lance realises Ignatius Oglivy was the man who crippled her dad.
Dinah Lance beats up Penguin.
Lance family moves to Star City. Dinah Lance becomes Black Canary.
Green Arrow and Black Canary start fighting crime together and Oliver Queen and Dinah Lance start dating.
Oliver Queen decides to help Lance family financially. Sara Lance is enlisted into a prestigious private school.
Henry Allen tells Barry he killed his wife. Enraged Barry trashes his lab and spills chemicals on himself. A lightning bolt hits him and gives him superpowers.
Barry Allen becomes Flash.
Alec Holland shares his conserns with Anton Arcane when he discovers some incrimidating evidence of illegal experiments on the Cadmus database. Anton kills him and dumps him into the Swamp. The Green changes Alec's remains into Swamp Thing.
Destruction of Leesburg. Ace forces its inhabitants into a psychotic rage. Checkmate takes the child and sends it to Cadmus Labs. They sets fire to coal and gas underneath the town.
Granger sisters make their first song.
Lincoln March turns his fathers company into a leading tech and pharmaceuticals developer. He sets up March Ventures.
HIVE attacks the League of Assassins. Paula Nguyen-Crock is left paralized. Nyssa al Ghul takes an alias Sandra Hawke and relocates to South Africa with Connor.
Dilshod Burkhanov is abducted by aliens.
Dilshod is experimented on. He is turned into Hayvon.
Skophre escapes and hides on a spy ship. Doyenne Barda is sent to retrieve him. Five months later Skophre and Doyenne marry.
Scott Free becomes a magician.
Larry Trainor, Carol Ferris and Hal Jordan enlists into Air Force Academy.
January 11th: Eduardo Dorado Jr. is born.
April 25th: First appearance of Joker. He kills 53 people using his Joker Venom. He is captured and taken to High-Security Unit of Goham City Jail. He creates a powerful acid.
Sal Maroni scars Harvey Dent.
Maggie Byrne graduates Star City Police Academy.
Maggie Sawyer becomes pregnant with Jim Sawyer.
Maggie marries Jim Sawyer.
September 11th: Terrorist attack on World Trade Center.
Adrian Chase enlists into military.
US Government tries to get Themysciran help in hunting down terrorists. Diana agrees to help military on condition she works with Steve Trevor and she will be given civilian identity.
 Amanda Waller creates Secret Six.
Rita Farr emerges from the hot spring.
Rita Farr is put in a prison by Harrison Wells..
Deployment of US troops in the Middle East. Among them is Hal Jordan.
Formation of Project Victory.

Lt. General Calvin Swanwick becomes its commander.
Carol Ferris becomes Swanwick's assistant
Al Pratt is hired as a consultant.
Charles McNider, Etta Candy, Wonder Woman and Steve Trevor join Project Victory.

October 10th: Colin Wilkes is born.
Niles Caulder arranges Rita's release and flies her to the States.
December 15th: Niles Caulder and Rita Farr have a meeting about her powers.
December 22nd: Jamie Sawyer is born.
December 28th: Thomas Kord and Jonah Carter die in a plane crash.
Batgirl visits Batcave for the first time. First meeting between Barbara and Alfred.
Bane and Larissa Diaz are broken out of prison.
Edward Raymond and Donna Smoak marry.
Paige Monroe becomes a celebrity.
Tom Curry dies in a boating accident.
Atlanna and Mera come to Arthur. Arthur Curry learns about Atlantis.
Arthur becomes Prince Orin.
Cadmus Labs learns about Yancy Zenith's metagene and abducts him.
Bruce Wayne and Selina Kyle share a dance during a masquerade ball.
Derek Powers's aunt dies, leaving him her sole beneficiary.
Thanks to a blood transfusion from Martian Manhunters, Garfield Logan receives powers.
Logans try to run away from Qurac.
Garfield Logan is captured and is kept as a pet by Zazzala.
Hal Jordan and Larry Trainor provide escort for an experimental aircraft. Larry, due to interference, flies into radioactive exhaust. He is horribly disfigured.
Niles Caulder creates special bandages for Trainor and Larry joins his team.
Cliff Steele is heavily injured during an accident on a race track.
Cassandra Cain is sent on her first mission. When she reads the body of her victim she realises murder is wrong and runs away.
Mr. Bones' first known documentable appearance during a meeting about metahuman crysis.
February 2nd:
Ralph Dibny joins the Extranormal Taskforce.
Extranormal Taskforce takes away Meilin (Eve Eden's mother).
April 25th: Vicki Vale publishes an article in Gotham Gazette about Batman and his partners.
Meilin comes back as a broken woman. Edens divorce.
Karen Beecher masters fifth language.
July 17th: Zhora Mercer is born.
Margret Riviera learns she can see minds of other people.
Olliver Queen starts training Thea and Roy, and Sara spars with Dinah.
November 19th: Superman comes to the Batcave for the first time.
Kismet appears to Martian Manhunter and warns him about Brainiac's invasion.
December 31st: Brainiac's attack. Ralph and Sue Dibny are attacked by Arthur Phelan. Arthur dies in an explosion and Dibnys activate their meta-genes.
Rick Flag joins Task Force X.
Edgar Cizko becomes a Psychiatric Consultant in Belle Reve.
Felicity Smoak breaks up with Ray Palmer and goes to her mother.
Felicity Smoak joins Team Arrow.
Victor Fries puts his wife in a cryostasis chamber.
Owner of GothCorp, Ferris Boyle, learns about Fries' experiments and tries to shut them down. In the resulting scuffle a rookie cop creates a leak of coolant. Ferris Boyle runs away, Victor stays behind, seals the leak, but it changes him. He creates a suit and runs away with his wife's chamer. Victor Fries becomes Mr. Freeze and starts a series of robberies to fund his research.
Rupert Thorn orders to set fire to Alcana's laundromat. Sonia Alcana's family dies in a fire and she is saved by Batman.The burned property is bought by Rupert Thorne.
Ted Kords goes to court when he discovers his inheritance is being squandered. He takes over Kord Omniversal.
January 1st: Brainiac 2.0 is destroyed and his invasion is stopped. Victor Stone is wounded in the invasion. He is rushed to central City's S.T.A.R. Labs.
Formation of the Superfriends.
Dibnys discover their superpowers. Ralph starts experimenting with their bodies.
Alex Parker drops out college and enrolles in the U.S.M.C.
Formation of the Doom Patrol.
Garfied Logan is saved by the Martian Manhunter. and the Doom Patrol. Garfield joins the Doom Patrol. Zazzala is arrested.
January 26th: Dinah Lance is kidnapped. Her DNA is extrected.
February 2nd: Lauren Drake is created by El Penitente using Dinah Lance's DNA.
Mera is poisoned an nearly loses the child. She is sent to the surface world to protect her unborn baby.
Superman asks Batman and Wonder Woman to investigate Lex Luthor. They infiltrate a gala. The mission was a failure but Bruce and Diana start dating. One month later they break up.
April 4th: Maggie Sawyer joins MPD.
June 6th: Em Parker is kidnapped by Jervis Tetch.
June 13th: Holly Robinson accidently kills her husband. Selina Kyle hires Augustus Freeman to defend her.
June 14th: Em is rescued by Batman and Robin.
Victor Stone wakes up and becomes Cyborg.
Wonder Woman is classified as a "person of mass destruction". U.N. begins holding hearings on the use of her.
June 19th: Diana and Steve are sent back to the States
August 11th: AJ Curry is born.
Orin is chosen by Atlanna to become her successor.
Queen Atlanna and Prince Orm visit Mera and her newborn son. Orm plants a tracking device.
Black Manta tries to kidnap AJ, but because Orin stayed behind he is outnumbered. During his escape he throws AJ in the water, but the child survives.
Atlanna dies killed by Orm.
Orin becomes the King of Atlantis.
September 3rd: Unofficial formation of First Generation Titans by Robin, Batgirl and Beast Boy.
September 25rd: A tsunami destroys Tatsu's village.
Tatsu Yamashiro joins Yakuza.
October 11th: Diana and Steve Trevor join the domestic branch of the Extranormal Taskforce. Diana becomes Diana Prince.
Billy Batson is taken by Jose and Maria Vasquez.
December 25th: Traffic accident in Russia. Lois Lane figures out Clark Kent is Superman during their tenth interview.
December 27th: Billy Batson runs away from Vasquez family. The Wizard takes Billy to the Rock of Eternity and gives him the powers of Shazam.
  
Bruce Wayne and Vicki Vale's first date.
Steve Trevor and Diana Prince join Extranornal Taskforce.
Joseph Blackfire joins The Order of Righteous Fury.
Abin Sur chooses John Stewart to becomes a Green Lantern and is taken to Oa to receive training.
KGBeast comes to Gotham.
Sal Maroni is shanked in prison.
Charles McNider is wounded while trying to save the life of Sal Maroni. Charles is rendered blind, but his metahuman gene is activated. With help of Myra Mason and Beth Chapel he creates special gogles to see.
Trigon invades Azarath. Rachel Roth is sent to Earth.
Koriand'r escapes the prison ship and comes to Earth.
Cameron Scott bonds with Dilustel and becomes Captain Atom.
Nocturna moves to Gotham. She takes Jason Todd and uses him.
Mister Twister is created and starts commiting crime. He attacks Titans and is destroyed. He is rebuilt as Red Tornado.
Paige Monroe marries Roland Daggett.
First appearance of Zoom as "Reverse-Flash". Flash breaks Reverse-Flash's legs. Zoom phases into ground and simingly dies.
Roy Harper comes to Star City.
Roy Harper becomes Speedy.
Evelyn Crawford, Kate Kane, Renee Montoya and Etta Candy enroll into USMC Academy.
Etta Candy creates "The Holliday Girls" - a secret study group of other female cadets.
Kate Kane and Renee Montoya start dating, but due to "Don't ask, don't tell" policy they keep it in secret.
Holliday Girls graduate the academy. Evelyn Crawford is recruited by Maxwell Lord to join Checkmate. She is arrested on espionage charges and sent to Belle Reve. Her assigment is to infiltrate Cobblepot's criminal organization. 
Eddie Dorado's mother dies. 
Father of Hall brothers is killed.
Scott Free is noticed by Thaddeus Brown. He offers him the mantle of Mister Miracle.
Avia Free is born.
Scott and Barda move to St. Roch.
Winter: Official formation of First Generation Titans. Cyborg and Raven join Titans.
Margret Riviera discovers she's pregnant. She is kicked out of her home by her mother.
February:

Billy Batson uses his powers for the first time.
Flash calls him Captain Marvel in an interview.

Aristotle Rodor and his team create Pseudoderm.
Two co-inventors of Pseudoderm are found dead. "Tot" seeks help from Vic Sage - his former student.
March 15th: Aristotle and Vic reveal a massive conspiracy. Three United States Senators resign, thirteen murder cases are solved, four men are acquited.
Vic Sage becomes Question.
Raquel Ervin breaks into a hangar, which holds Augustus Freeman's spaceship.
Raquel convinces Augustus Freeman to become the Icon.
April 10th: 

Official formation of the Justice League of America.
Icon, Captain Marvel, Red Tornado, Captain Atom, Question, Green Lantern (Alpha) and Green Lantern (Bravo) join the Justice League of America.
Extranormal Taskforce is reformed into an official government agency called the Department of Extranormal Operations.

J'onn J'onzz assumes the identity of John Jones.
Sue Dibny joins DEO.
Dibnys create Gingold and license it to Zesti Cola.
Anna Wilson receives a doctorate in Robotics Engineering.
June 7th: Maggie and Jim Sawyer divorce.
June 17th: Wonder Woman shows Captain Marvel around. He, Supergirl and Batgirl go stop some gunrunners who turn out to be David Cain and Nyssa al Ghul.
Summer: Starfire joins Titans.
Raven reveals her mission.
Titans ask JLA for help. They are turned down.
Trigon invades Earth. He kills Angela Roth. Raven defeats Trigon.
August: Joker escapes Arkham Asylum. Barbara Gordon is shot by the Joker and she is paralized waist-down. He torures Sarah Essen by forcing her choose between David King and a bunch of newborn babies. He also tortures Jim Gordon Jr by forcing him to kill Batman to save his father. Batman breaks Joker's jaw. Robin looses faith in Batman and his code.
Sarah Essen-Gordon becomes Captain of the MCU.
September 11th: Green Arrow attends a JLA meeting. They decided Speedy and Arrowette are not ready to join Titans. Roy and Thea are not "happy" when informed about it.
Kord Omniversal sees record profits.
Ted Kord starts studying the Scarab of Kha-Ef-Re.
Skeets is built.
Ted Kord installs a "loyalty and friendship matrix" in Skeets.
Matt Hagen comes to Gotham as FBI agent Ethan Bennett.
Nathan Scofield kills John Kassidy and confesses to his crime. He is locked in many juvenile detention centers.
Jade Nguyen becomes Cheshire.
Dick Grayson joins the Blüdhaven Police Department in order to fight the corruption in it and becomes Nightwing.
Dick Grayson becomes Nightwing.
Thermyscira opens diplomatic relations with the United States.
Donna Troy comes to the Realm of Men and becomes Wonder Girl.
Helena Bertineli's parents are killed by Black Mask thugs.
Charles McNider hunts down a serial killer who targets nurses. Batman, Robin and Batgirl find him and help him create his heroic persona.
Bruce Wayne reveals he's Batman to Vicki Vale. Shortly after it she leaves to Corto Maltese.
Angel Trevor joins the military.
The federal government acknowledged both Green Arrow and Black Canary as official crimefighters.
SCPD creates a dedicated unit to help Green Arrow and his team.
Ronnie Raymond visits the new S.T.A.R. Labs Particle Accelerator.
John Henry Irons starts to reverse engineer Brainiac's weapons.
Maxwell Lord disappears from the public.
Winter: 

Green Arrow is kidnapped by Count Vertigo.
Revolution in Markovia. Tyra's metagene is activated when she witnesses death of on of her siblings. She tries to hide in forests of Vlatava but is caught by the police who try to sell her to Count Vertigo.
Oliver and Tyra are saved by Justice League of America when they come to save kidnapped Green Arrow. Terra then joins Titans.

Ray Palmer becomes The Atom.
Karen Beecher and Malcolm Duncan start building their own powered suits.
March 1st: Catherine Cobert is fluent in fifteen languages.
Dibnys debut in Opal City as Elastic Man and Elastic Woman.
When JLA comes to Opal City Elastic Man recognises Flash as Barry Allen.
April 10th: Aquaman, Aquawoman, Elastic Man. Elastic Woman, Atom, Firestorm and Dr. Fate join the Justice League of America.
Summer: Terra simingly dies during a mission with Titans.
Karen Beecher and Malcolm Duncan come to the Titans Tower, but find it abandoned after Terra's death.
Karen and Malcolm come back to their workshop where Batman, Green Arrow, Atom and Black Canary. They convince Bataman and Green Arrow to create a new Titans team.
Jason escapes from Nocturna.
Jason Todd becomes a Robin.
Pamela Isley tries to seduce Bruce Wayne. When she fails Bruce fires her and she injects herself with plant based toxins. On the way to the hospital the ambulance is covered in vines. Pamela is turned into Poison Ivy. Batman and Robin fail to capture her (Jason Todd's first real action in the field). 
June 16th: Katie Pierce's mother and brother are killed by a drunk driver. Her father dies run over by a car. 
June 21st: Joseph Kane is kidnapped by Penguin's men. He is saved by Batman and Robin, but gets shot in a leg.
June 25th: Harvey Bullock is married for the third time.
September 7th: Formation of Second Generation Titans.
Rose Wilson joins the Titans after tryouts.
Thea Queen becomes addicted to drugs.
December 24th: Bat Family celebrates christmas.
Takeo kills Maseo, Tatsu's husband. In revenge Tatsu chops off Takeo's hand and runs away.
Tatsu comes to Gotham pregnant. She asks Bruce Wayne for help.
Tatsu gives birth to twins. Her children are sent away, so nobody would know they were her children.
Edward Nygma is diagnosed with cancer. He goes to Professor Pyg to seek his medical help.
Prison break in Blackgate. Nygma is taken by the League of Assassins. Agnes Bellinger is killed. Arthur Brown is released and plans his evenge on Riddler.
Nygma is cured of his cancer by a bath in the Lazarus Pit.
Volthoom's consciousness awakes.
Despero comes to Earth. He starts enslaving people of Yucatan. JLA stops him.
Julie Madison starts dating Bruce Wayne.
Paige Monroe divorces Roland Daggett.
Roland Daggett convinces Donna Days Fashion and Gotham Motors not to renew their contracts with Paige Monroe.
Helena Bertinelli comes back to Gotham.
Helena Bertinelli becomes Batgril.
Destruction of Mars.
John Jones becomes a U.S. Marshall.
M'gann M'orzz is infected with a virus.
Whitmore and Dugan family join together. 
Guy Gardner steals a police car. He's caught.
Mace Gardner tells Guy to go away and not to come back.
Guy Gardner invests money into a bar and renames it "Warriors". 
Michael Jon Carter and Ted Kord become Booster Gold and Blue Beetle. 
Duke Thomas witnesses Batman and Robin chasing and catching Riddler. 
Rina Nishida's ocult abilities are unlocked. 
Winter:

Aqualad and Aquagirl join Titans.
Beast Boy and Raven re-enroll into titas.

March 1st: Br'Hernta dies. Buz leaves on his new spaceship.
Hath-Set kills Jim Wright and Sheila Carr. Kol and Thal move to new hosts.
Thal and Kol finds hosts in Shiera Sanders and Carter Hall. They come to the West Coast and become Hawkgirl and Hawkboy.
March 30th: Hawkgirl, Hawkboy and Omen join Titans.
April 10th: Dr. Midnite, Black Lightning, Nightwing, Cyborg, Starfire, Raven and Beast Boy join the Justice League of America. A memorial for Terra is held.
April 13th: Titans perform a song.
May 4th: Lizzie Dahl is born.
Summer: Atom is on a mission in Star City. He visits Arrow Cave and discovers Felicity Smoak is the Operator.
July 4th: Sam Kane is born. Helena Bertinelli gets an idea from Roy Harper to have a belly window.
July 5th: Rose Wilson tries to seduce Jason Todd. Battle of Alcatraz. Abin Sur dies and gives Hal Jordan his ring. Lauren Snyder's parents die. 
Hal Jordan becomes a Green Lantern and is taken to Oa to receive training.
Michael Lane graduates and becomes a cop in his old neighborhood.
Harleen Quinzel recognises one of patient as her regular caller. It's the Joker.
Harleen Quinzel starts interviewing Joker and falls in love with him. She becomes Harley Quinn.
October 24st: Jason Todd is kidnapped and tortured by the Joker and Harley Quinn on a live broadcast set up by the Riddler. His fate is put up to vote. Joker kills Jason.
October 31st: Joker straps Jason's body to the Bat Signal. Harley carves a leter J into Jason's face.
Members of Titans start to leave.
The League of Assassins starts the Undertaking. League's assassins attack Oliver Queen in costume and in private and force Green Arrow to choose between targets to save.
Thea Queen learns who is her true father. Titans come with an intervention to stop Thea's addiction. She runs away.
Sara Lance beats Dinah and activates her meta-gene.
Sara Lance and Thea Queen escape together. They are apprehended by Merlyn and Nyssa and they join the League of Assassins.
Start of Operation Thrillkiller.
November 5th: Barbara Gordon and Karen Kent start working on a Earth-Kryptonian Operating System with Barbara's cociousness as a safety measure.
Barbara Gordon becomes Oracle.
November 19th: Test run of Vox Box.
November 23rd: Bruce breaks up with Julie Madison.
Warren McGinnis meets Julie Madison.
Warren McGinnis and Julie Madison marry.
Andrea returns to Gotham. She and Bruce start dating again.
December 26th: Sara Lance drugs and seduces Oliver Queen and attempts to kill Dinah.
Paige Monroe begins her killing spree.
George Harkness comes to Central City.
Red Torpedo and Red Inferno infiltrates the ranks of Titans Tower. Red Tornado, Torpedo and Inferno are destroyed. Cyborg salvages his memory core and puts him into a mainframe of Mt. Justice.
Talia al Ghul kills Monique Forcier"s parents. Her metagene is activated and she is taken by Talia to become an assassin.  
Karen Kent and Bill Starr marry. 
Thea Queen tries to kill herself and is saved by Sara. They spend the night together. Thea feels reborn.
Thea kills sons of Frederick DeLamb and becomes Sin.
Thea discoveres she's been under influence of mind-altering drugs and leaves the League.
Tatiana Forcier is taken by the League of Assassins. Her body is enhanced by El Penitente. She meets Monique Forcier.
Ciara Nichols' mother is killed by one of her clients Ciara decides to join law enforcement.
Asami's family dies in a car accident arranged by Cadmus Labs. Asami is taken by Cadmus.
Bruce proposes to Julie Madison.
January 1st: Buz is visited by a strange being who implants a vision into his head. Buz joins the Department of Continuity as Continuity Cop.
January 5th: 

Titans disband.
Andrea Beaumont tries to poison Arthur Reeves. Bruce realises she's the Phantasm. She tries to finish Reeves off at the hospital. Batman tries to stop her. She stabs him and uncovers his identity. She brings him to the Batcave and disappears leaving a locket

January 10th: Panthra comes to Gotham and begins fighting crime.
Wally West sneaks into the Particle Accelerator and gains speed powers.
Barry starts training Wally.
April 1st: Cisco makes a costume for Wally. Wally West becomes Kid Flash.
Glades are destroyed in an terrorist attack where an artificial earthquake brought massive devastation and death to the area.
Star City mayor is tortured to death on live television by a band of escaped convicts.
Oliver Queen announces his intentions to run for mayor.
April 3rd: League of Assassins attacks Oliver Queen and leave him to die inside his family home as it burns to the ground. Felicity is wounded.
Bruce Wayne meets Jezebel Jet during a Wayne Foundation charity. She starts to date Bruce.
April 24th: Max Gibson is born.
May 17th: Artemis Crock tries to kill Bruce Wayne. She fails and is taken by Oliver Queen. Artemis becomes Speedy.
Tim Drake tells Batman about his parents affiliation with the mob.
George Harkness kills Tim Drake's parents. Tim goes to Wayne Manor and demands to see Batman.
Tim Drake becomes Robin.
Jason Todd is dug out by Jade Nguyen and Roy Harper and is resurected. Roy Harper disappears.
Jade drugs and seduces Roy Harper. Jade becomes pregnant.
Jason Todd cuts off Roy Harper's arm to prove his loyalty to Ra's al Ghul.
Bruce proposes to Jezebel in the Batcave.
Sasha Borceaux is hired as Bruce Wayne's Head of Security.
Jezebel Jet steals information about Bruce in order to refine the Four Horsemen. Sasha Bordeaux finds out her intentions.
July 2nd: Zatanna reappears in the world in order to find her father. 
Formation of Young Justice. 
July 3rd:

Jezebel Jet runs away.
Cyborg and his team break into a Cadmus facility releasing Bizarro and Kon-El.
Bizarro comes to the Fortress of Solitude and receives a reversed suit.

July 4th:

Kon-El comes out of his cloning vat.
Paige Monroe's killing spree is stopped and she is arrested.

Bruce Wayne and Sasha Bordeaux start dating. 
July 7th: Dana Tan is born. King Orin of Atlantis visits Themyscira with his wife.
July 30th: Thane Innovations goes public.
August 18th: Terry McGinnis is born.
Justice League of America is disbanded.
Batman starts building Sever Seven and Brother Eye, he also starts experimenting with Phantom Zone and Kryptonite.
Creation of Extreme Justice.
Meilin is killed by her brother. Eve Eden runs into Question and Captain Atom who defeat her uncle.
Eve Eden joins Extreme Justice as Nightshade.
Kate Kane comes back to Gotham.
September: Arnold Wesker kills a student and is imprisoned in Blackgate. He starts helping prisoners with their appeals (among them is Penguin).
Arnold Wesker wakes up with Woody (his cellmate's puppet) on his bed. He asks to be transferred to Arkham.
October 31st: Protest in DC due to JLA disbanding. Alex Parker and Emily Page meet.
November 1st: Start of Cataclysm.

Gotham is hit by an earthquake and declared a no man's land.
Arkham and Blackgate are destroyed. Criminals flood the streets.
Arnold Wesker kills his cellmate, takes his puppet and escapes from the prison.
Barbara Gordon is trapped in her apartment. Dick Grayson promises to find her.
Matt Hagen reveals he is Clayface after he sees Talia al Ghul.

Joseph Kane is evacuated from the hospital.
White supremacist group "Spider Society" overruns Gotham Juvenile Hall. Eric Needham is sparred and is nicknamed "Black Spider".
Jason Stavropoulos is killed by Roman Sionis and Maxie's wife is killed by a Blackgate escapee. Maxie Zeus takes over Greek mob families.
Anna Wilson builds a robot, which escorts her to the save zone.
November 3rd: Jim Gordon finds his daughter and takes her to a GCPD enclave.
November 6th: Dick Grayson finds Barbara Gordon. He goes to the ruins of her apartment and takes her Bat-costume and other items in order to protect her identity.
Copperhead starts to poison Batman.
Duke Thomas' mother dies killed by Joker Venom.
Maggie Sawyer joins GCPD.
Renee Montoya joins GCPD.
Bane kidnappes Harvey Bullock, Jason Bard and Jim Gordon.
November 22d: Bane breaks Batman. Renee Montoya almost unmasks Batman.
Dumah (Jason Todd) starts regianing his memories.
Dumah takes over The Order of Righteous Fury and changes his name to Saint Dumas.
Dumas saves Duke Thomas, who joins the Order..
December: Members of the Titans leave the team. Among them are Supergirl, Speedy, Batgirl II, Rocket, Wonder Girl and Rose Worth-Wilson.
December 29th: Maxie Zeus kidnapps Roman Sionis. Gotham City power grid breaks.
December 31st: Nightwing finds Roman Sionis, naked strapped to a chair and wires.
Bruce Wayne starts attacking Justice League of America in a way of damage control.
Doom Patrol's funding is cut down.
Rita Farr and Steve Dayton leave Doom Patrol to set up a clinic.
Rose Wilson disappears.
Extreme Justice dissolves.
Vicki Vale wins the Pulitzer.
Carol Ferris takes over Ferris Air after her father's death.
Dr. Cizko opens a private practice of hypno-therapy in Gateway City.
Maggie Sawyer and Alex Danvers break up.
Vanessa becomes a friend with Diana Prince.
T'charr and Terataya defect their factions and become Lords of Balance.
Hank Hall sets a trap for his brother Carter, but Don warns Carter about it. Carter reveals to his brothers he is Hawkboy. The gang members try to kill Hank believing he was responsible for Hawkgirls appearance. Lords of Balance appear and offer them power. Hank Hall becomes Hawk and Don Hall becomes Dove.
Cassandra Sandmark befriends Wonder Woman.
When Circe tries to steal a medallion, Cassandra Sandsmark grabs some archaic weapon and awakens its magic.
Cassandra Sandsmark comes to Olympus to meet her father - Zeus.
Lyla Michaels marries John Diggle again.
Koriand'r leaves Earth and tries to liberate Tamaran. She fails to save her people.
Koriand'r gives birth to Mary Grayson.
Dinah Lance has a falling out with Oliver. She and Bruce Wayne have a one-night stand.
Ciara realises she can overclock her abilities.
Eddie Dorado is abducted by Cadmus.
Nathan Scofield is locked in Blackgate.
Nathan incites a riot. He is shot with a rubber bullet and falls into a com after falling from a tower.
Nathan Scofield is transferred to Arkham Asylum.
Zatanna finds her father in Nanda Parbat. They spend three weeks together.
Zatanna Zatara and Dick Grayson have a brief fling.
Dick Grayson becomes Batman.
Lauren Drake is used as a Horsemen.
Helena Bertinelli becomes Huntress.
Birds of Prey is created.
First appearnace of the Vigilante of Gotham.
Cassandra Cain comes to Gotham. She helps fight the crime as The Nothing. She is later recruited by the Bat Family and becomes Batgirl.
May 27th: Question comes to "Tot's" workshop and interupts his conversation with Operator in order to contact Rip Hunter. He brings Booster Gold, Blue Beetle and Nightshade with him.
Summer: Citizens of Gotham start to come back. Gotham begins to be rebuilt.
Jessica Cruz and her group of counselors discover an Aryan Brigade disposing bodies. All are killed except Jessica.
August 8th: Young Justice fights Cheshire.
Dick Gryson unites efforts of Bat Family, GCPD, Birds of Prey and fights back againts the League and all other criminals.
Arkham Asylum reopens. Gotham City is restored. End of Cataclysm.
September 10th: Roy Westerman is hired by Arkham Asylum.
Em Parker is hired as a security officer.
Vic Sage and Helenna Bertinelli start dating.
Vic Sage consideres Huntress as his replacement, but Aristotle Rodor convinces Vic to break up with her.
October 11th: Batman and Robin fight Dumas. His mask is knocked off revealing Jason Todd. Azrael ambushes Batman. His's programming goes haywire when he discovers Batman is not Bruce Wayne.
After Dumas defeat, the Order is taken Jean-Paul Valley who chages it into Sons of Batman.
Holly Robinson comes back to Gotham.
Mark Mish, Eric Needham and Bette Kane join Sons of Batman.
Outsiders are created in order to catch Jason Todd.
Roy Harper becomes Arsenal.
Maggie Sawyer and Kate Kane start dating.
November 25th: Hal Jordan proposes to Carol Ferris with an ancient ring found during his mission in space.
Hal Jordan becomes close with Jillian Pearlman. They kiss. Carol notices is and is taken over by the Predator. She becomes the Star Saphire.
December: Vigilante starts leaving a symbol "V" near his handiwork.
Colin Wilkes is injected with Venom.
Shiera Sanders becomes Hawkwoman.
Carter Hall becomes Hawkman.
Courtney Whitmore opens Pat's container and takes the Cosmic Converter.
Pat Dugan starts training Courtney.
Courtney Whitmore becomes a Star-Spangled Kid.
Pat Dugan becomes S.T.R.I.P.E.S.
Rina Nishida beats her mother with a fireplace poker.
Rina is taken by the League of Assassin's.
Kon-El joins Young Justice as Superboy.
Calculator starts to help criminals.
Cale-Anderson Medical is set up.
Donna Troy starts working in Themysciran ambassy.
Eve Eden starts using her father's connections to improve Nightshade's status.
Warren Eden realises what his daughter is doing and informs the DEO.
DEO captures Eve Eden.
Eve Eden joins the CBI of DEO.
Anna Wilson tries to sell robots to GCPD.
Anna Wilson becomes insane from using a sabotaged control band. She is admitted to Arkham Asylum.
Jarvis Tetch turns Anna into his "Alice".
Kate Kane and Renee Montoya start dating again.
Kate Kane is caught having some good time with Commissioner Loeb's daughters.
Renee Montoya breaks up with Kate Kane.
Montoya starts receiving clues from an unknown source. She discovers the source to be Vic Sage.
Question starts training Montoya to become his replacement.
Information leak of secret documents. Task Force X becomes public.
Senate hearing are commenced. Amanda Waller and Rick Flag avoid them. Alex Parker takes part in them.
Katma Tui dies killed by Sinestro. John Stewart goes to Oa to mourn the loss of his wife.
Guy Gardner receives his Green Lantern Ring.
Kilowog and Hal Jordan go to space on a mission to stop Sinestro from collecting the lost rings.
Yolanda Guerrero-Rios joins the police.
Cameron Scott reaches the rank of a Major.
January 10th: Joker and Harley come to Blue Valley. They are stopped by Star-Spangled Kid, S.T.R.I.P.E.S. and Captain Marvel.
New Justice League is created.
Creation of ARGUS.

Maxwell Lord creates ARGUS and is designated as its first executive director.
Catherine Cobert is hired as a Justice League spokeswomen.
Lyla Michaels-Diggle is hired as a Chief Operations Division.
Etta Candy is hired as Justice League's chief of security.
Steve Trevor is hired as the Justice League coordinator.
Alex Parker becomes Agent 27.

Doom Patrol receives new funding.
April 10th: Hawkman, Hawkwoman, Fire, Ice, Blue Beetle, Booster Gold and Green Lantern (Charlie) join the Justice League.
May 7th: Batman one-punches Guy Gardner.
May 27th: Wally West expresses his love to Artemis Crock.
May 28th: Question interrogates a corrupt cop. Then he and Huntress go for Chinese food.
Vic Sage and Helena Bertinelli break up.
Summer: Captain Marvel accidently reveals he's Billy Batson during a Justice League meeting. After this he's sent to the Titans.
June 11th: Doom Patrol deals with a sentient black hole.
Ryan Choi becomes a student in Ivy University.
Doris Zeul receives a special scholarship to Ivy university.
Young Justice is reorganized as the third generation of Titans.
September 2nd: Formation of Third Generation Titans.
Ryan Choi and Doris Zeul start dating.
Ryan Choi shows Doris Atom's lair.
September 12th: Cyborg tasks Ryan Choi and Doris Zeul with analyzing a biosynthetic substance.
October 10th: Atom takes Ryan and Doris to Mount Justice. Doris starts arguing with Wonder Woman.
November 26th: Hall brothers and Hawkwoman respond to Felix Faust's scheme.
December 22nd: Firestorm receives an upgrade - Martin Stein can be now heard.
Michael Lane gets married with Chanté Coles.
Kate Spencer becomes a district attorney in Gotham.
Arnold Wesker becomes the Ventriloquist.
John Stewart comes back to Earth.
Joker breaks out Ace, Asami, Eddie, Colin and Tye. They form the Royal Flush Gang.
Holly Robinson joins the Sons of Batman.
Tammie and Roy meet and begin dating.
First appearance of Ambush Bug.
Blue Beetle and Booster Gold come back to Coast City.
Ted Kord takes back control of his company from Jarvis Kord.
Clark Kent marries Lois Lane.
Zoom starts selling Velocity drug in a black and blue costume.
Donna Troy becomes a photoghapher. She sets up Aurora Photography.
Catwoman helps with the Holiday murders.
Karen Starr debuts "Kela", an intelligent assistant app and sets up Starrware.
Karen Starr becomes Power Girl.
Arthur Curry becomes the king of Atlantis.
Lykos tries to assassinate Orin.
Quincy Sharp becomes a member of Gotham Future Investment Commision.
Granger sisters release their first album - "Crossroads".
Rozkywiki leaves his colony in search of knowledge.
Oliver Queen runs for public office and wins.
Kathy Duquesne's mother dies from heroin addiction. Kathy realises his father is a criminal.
Emma Campbell's father is arrested on corruption charges and found dead in his jail cell.
Sofia Campbell is killed in a shootout between GCPD and criminals.
Nathan Scofield and Emily Page become close.
January 13th: John Henry Irons helps evacuate people when Superman and Power Girl fight some criminals. Power Girl is still angry at Superman. John notices they were using weapons he designed and were supposed to be destroyed.
John Henry Irons testifies against AmerTek in a Senate hearing.
John Henry Irons starts his week long fight against gangs in Metropolis.
Superman approaches John Henry Irons about his help with the Fortress of Solitude. John becomes Steel.
Alex and Em Parker divorce.
Spring: 

Vic Sage dies due to poisoning (officially lung cancer).
Renee Montoya becomes the Question.
Hank and Don Hall graduate Titans.

April 10th: Green Lantern (Delta), Chieftess/Wonder Woman II, Rocket, Shift, Hawk, Dove and Mr. Terrific join the Justice League. Hawk and Dove fight some criminals, and later they are arrested.
April 11th: Don and Hank Hall are questioned by Sarge Steel about use of force on criminals and are taken by the Hawks.
Summer: Micro and Giganta join Titans..
October 11th: Wonder Woman receives her Invisible Jet.
Arthur Brown becomes the Cluemaster and tries to frame Riddler for his crimes. His daughter, Stephanie Brown, dons a costume and starts to "spoil" his schemes.
November 5th: Spoiler "spoils" one of Cluemaster's plans.
Robin, Spoiler and Oracle stop Cluemaster.
November 24th: Haley London starts to feel strange due to her magical heritage.
December 25th: Sandra Wu-San meets Ben Turner and Ricardo Diaz in a chinese restaurant. They send a message to ARGUS on behalf of Ra's by killing its agents.
Legion of Doom is created.
Outsiders catch Jason Todd.
Jason Todd becomes the Red Hood and joins the Outsiders.
Henry Mitchell Lane is born.
Perdita's father dies during a terrorist attack by CRIME.
Kyle Rayner becomes a Green Lantern. He is joined with Guy Gardner and the two become partners.
Ray Palmer's Bio-Belt malfunctions and Doris Zeul and Ryan Choi attempted to repair the belt. During their attempt, the Bio-Belt sent out a shockwave which soaked the genes of Doris, Ryan, and Ray. The energy gives Ray and Ryan the abilities to alter their size anywhere from microscopic to their normal size and Doris receives a power to grow.
Gotham City Sirens is formed.
The Wizard is killed by Black Adam. Excess magic flows into Black Adam and Captain Marvel. Black Adam simingly is vaporized and Captain is overcharged. Billy becomes sick with power.
Zatanna cures Billy by giving powers to Billy's siblings.
Santiago Campos is put in a psychiatric hospital.
Violeta Campos starts researching dimensional anomalies in hope she will prove her father is not insane.
An ex-Mossad agent approaches Violeta Campos. In exchange for repairing her shadow suit, she would leave her a big portion of Nth metal.
Due to mistakes there's an explosion in Violeta Campos' lab. Violeta disappears for six weeks.
Santiago Campos dies after an accidental overdose.
Violeta reappears in the world.
Violeta Campos becomes The Revenant.
Alex Parker dons D.A.E.D.A.L.U.S. armor and becomes Stromguard. (mid 2010)
Victor Stone marries Sarah Charles.
After being dumped by Tora Olafsdotter, Ted Kord retreats into his workshop.
Oliver Queen becomes Star City's mayor.
Mari McCabe finds her adopted parents held hostage by Maksai. Mari defeats Maksai.
Mari McCabe becomes Vixen.
February 13th: Brainiac-8 attacks Power Girl and Captain Marvel.
February 14th: Cliff Steele is rebuilt after being detroyed by Monsieur Mallah. Flit is very happy to see Cliff rebuilt.
April 10th: Vibe, Mirage, Steel, Guardian, Vixen, Zatanna and Animal Man join the Justice League.
Fall: Lady Marvel and King Marvel join Titans.
Simon Baz starts stealing cars.
Simon Baz is arrested and taken to Guantanamo Bay.
November 11th: John Stewart sends a ring to break Simon Baz out of prison. Simon Baz becomes a Green Lantern.
Count Verner Zytle takes over Vlatava. Vlatavan hero, Halo, dies trying to stop him. Oficially Perdita dies, killed by Verner, but in reality is saved by Green Arrow, Flash and their sidekicks.
Perdita Zytle takes a name of Gabrielle Doe and inherits the powers of Halo from her heart transplant.
Larissa Diaz is released on a technicality. Kate Spencer tracks her down and brings her to justice. Martian Manhunter offers her a position of a deputy Manhunter. Kate accepts it.
Roy and Tammie marry.
Red Tornado decides he is a female based on his memories and changes voices into a female one.
Mark Mish and Eric Needham star fighting crime as Spider-Bat and Black Spider.
After uncovering evidence that Eric murdered a drug dealer, Mark leaves a tip to the police.
Carrie Kelley's parents are killed in a car accident. Gordons become her legal guardians.
Emiko Queen is able to outshoot her parents (Shado and Komodo).
Mia Dearden eavesdrops on her parents and learns Liam couldn't be her biological father.
Deardens hire Cole Cash to be Mia's bodyguard.
Rozkywiki arrives at Quattro Murum. Department of Continuity picks him up and he joins the Department of Continuity as Mr. Wiki.
Irie Morgan finds a puppy. She names it Hope.
Chase Meridian is hired by Arkham Asylum. She is also hired as a GCPD consultant and starts profiling Batman.
Batman comes to Chase's apartment and have a one-night stand.
Bruce panics and leaves his cape and cowl in Chase's apartment.
Jervis Tetch attacks Em Parker. She stabs him eight times. Nathan Scofield decides to take the blame.
Erik Kassidy's mother is kidnapped.
Nathan Scofield is transferred to Arkham's Black Wing after learning of his mother's disappearance and his mental health deteriorating.
Kevin, according to official sources, "dies during a prison riot".
Chloe Sullivan and Jimmy Olsen start dating.
Em Parker is promoted to sergeant.
January 29th: Maximillian MacKay sells his family's souls for Purgatory. Elissa MacKay is the only survivor due to the timely intervention of Flagerethon. Elissa's abilities also manifest. 
February: Elissa MacKay starts hunting down and killing demons. 
April 10th: Power Girl, Huntress, Oracle, Element Woman, Dr. Light, Rocket Red and Green Lantern (Echo) join the Justice League. 
June: Candice Yacoub is invited by Veronia Cale to become a junior executive in Cale-Anderson Medical. 
June 2nd: Elissa MacKay meets Angelica Aimes.  
June 9th: Elissa MacKay and Angelica Aimes have their first outing as Gremlin and Immolation. 
July 25th: Haley London meets Gerhardt Gestern during a science fair in Germany. 
July 30th: London family is killed and Haley is taken by her true parents. 
Fall: Bombshell and Lagoon Boy join Titans. 
September: Dora Milton (Circe) teaches Candice about her magical herritage. She corrupts her and Candice becomes her student. 
October: Yolanda Guerrero-Rios is recruited by ARGUS. 
November: Firefly burns down a building, scars Margret Rivera and kills her son. 
December: Jack Dahl comes to Gotham. A shootout on Flight 1286 erupts between Black Mask's men and a rival gang of gunrunners. Lizzie Dahl's parents die. Jack takes care of her.  
December 31st: Remnants of Brainiac-8 gain sentience and becomes Indigo. She starts repairing her old body. 
Irie Morgan becomes a Blue Lantern.
Bane destroys Blackgate prison. Evelyn Crawford escapes and goes to Penguin. She encounters Black Canary. They fight and she recognizes Dinah Lance. Dinah takes her to the Clocktower.
Evelyn (after veryfication) joins the Birds of Prey.
Granger sisters come to USA.
Bruce Wayne starts dating Jaina Hudson.
White Rabbit starts her crime spree.
Birds of Prey catch White Rabbit. She and Jaina Hudson are sent to Arkham Asylum.
Artemis Crock moves to Keystone City to be with Wally West.
HIVE kidnapps Catman and his child. They offer a deal - they will release them and in exchange they want to know Jade Nguyen father's name.
Artemis becomes Tigress and helps her sister.
Tigress and Cheshire kidnapp Ra's al Ghul. He tells Jade location of hostages and allows her to join the League, but she has to kill her father. Jade knocks out Artemis.
When Cheshire kills her father, Titans rescue Thomas Blake and the child.
Artemis visits Jade in Belle Reve and promises the child is safe.
February 2nd: Mia Dearden's parents are murdered. Mia is taken to Blue Valley by Cole Cash.
Harvest attacks Cole Cash's cabin and kidnapps Mia Dearden. She is infected with MacGregor's Syndrome and put in an arena to fight.
Em Parker helps Nathan Scofield escape Arkham Asylum. He becomes Red X
Nathan Scofield joins the Rogues and marries Lisa Snart.
March: 

Indigo reappers in the world and is trashed by the Justce League.
Victor Stone starts to repair Indigo.
Victor's work strains his relationship with Sarah Charles.

March 9th: Fox starts attacking Black Mask's criminal infrastructure.
April 10th: Blue Devil, Requiem/Wonder Woman III, Ray, Crimson, Scarlet, Technocrat and Maxima join the Justice League.
April 11th: Lex Luthor reveals his plans to candidate in U.S. 2016 Elections during an interview. Black Canary and Green Arrow catch Sara Lance. Dinah apologizes to Sara.
April 27th: Joseph Kane becomes Ronin.
Justice League refuses Indigo membership in the League.
July 4th: Indigo joins Outsiders
July 17th: Harley Quin is captured by Green Arrow and brought to Arrow Cave. She renames it Quiver.
July 19th: Cassandra Sandsmark breaks up with Tim Drake.
Tim Drake infiltrates the League of Assassins. He takes a name of Redwing.
Stephanie Brown becomes Robin.
Catalina Flores becomes Tarantula.
July 23rd: Nightwing and Tarantula have a "stake-out" on the roofs of Blüdhaven.
July 27th: Karen Beecher maes Rita Farr happy by showing her own fan-fiction stash.
Fall: Start of Class of 2013. Titans Academy become a proper school for young superheroes.
September 9th: Veronica Cale asks Noah Kuttler for a price of Observational Medical Assesment Construct.
September 23rd: Candice Yacoub tries to learn from Joseph Kane why Bruce Wyne didn't buy OMAC.
October: Reach come to earth. Jaime Reyes is taken over by the scarab.
Don Hall takes part in a delegation to the Reach. The delegation started to praise the Reach. Dove sends a message informing he decided to stay with the Reach, but in reality he is taken to a lab and experimented on.
October 15th: Margret Rivera tracks down Firefly. Margret Rivera tries to take revenge on Firefly. She is found by Wonder Woman and Fox. Diana persuades her to stop torturing him.
November 11th: ARGUS places Clayface near a meeting of the League of Assassins. Tim Drake helps Ra's al Ghul escape.
November 13th: Margret Rivera becomes Orb Weaver.
Don Hall dies. His brother, Hank, receives a psychic jolt. Dawn Granger starts having unusual dreams.
Volthoom manipulates Jessica Cruz to become the Power Ring.
Vanessa Kapatelis is kidnapped and turned into Silver Swan.
Zinda Blake's plane reappears over Themyscira. She's recovered by Birds of Prey and consequently joins them.
October 21st: Kate Kane proposes to Maggie Sawyer. Adrian Chase and Chris Brinkley marry.
Kate Kane marries Maggie Sawyer.
November: Adrian Chase is elected as an alderman in the Narrows. Chris Brinkley dies in a drive-by shooting. Adrian Chase becomes a prosecutor.
November 25th: Birds of Prey receive a new jet from Ted Kord.
Fox gets and audience with Black Mask and threatens to kill Black Mask with a missile if he doesn't confess to his part in the trgedy of Flight 1286. Sionis is arrested and Batman recruits Fox.
December 23rd: On the night of Grangers' first concert, Dawn is approached by Hank Hall. Dawn Granger becomes the new Dove.
Holly Granger, influenced by T'Charr, joins the U.S.Marine Corp.
December 31st: Start of the operation of capturing the League of Assassins.
Henry Mitchell Lane dies, killed during a gang war. Chanté Lane kills herself. Michael Lane's siblings disappear and are found dead, simmingly killed by Victor Zsasz.
Booster Gold secures a number of promotional contracts with companies.
Red Tornado receives a new chasis.
After accidently puting Lisa into a coma, Nathan Scofield runs away.
Lauren Snyder's brother is killed. He tries to kill John Stewart but is caught by a Red Lantern Ring and is taken to Ysmault.
Victor Stone divorces Sarah Charles after he finds out she's been stealing information from him in order to build "Grid" and "Upgrade".
Connor learns about a prophecy, which states he will be responsible for deaths of milions.
Connor Hawke goes to Nanda Parbat to study.
Emiko Queen runs away to find Connor.
When Emiko is unable to find Connor Hawke, Nyssa instructs her to come to Star City.
Oliver reveals to Emiko he is her father.
Connor Hawke comes to Star City and finds his father. He joins Team Arrow as Red Arrow.
Connor finds out about Emiko's mission. Emiko almost kills Connor, but she changes her mind about her alliances and comes clean to Oliver. She becomes the Arrowette.
Carrie Kelley becomes Misfit.
Arthur Brown forms the C-listers and terrorizes Gotham City.
Tokyo police finds a dead body of Kit.
Vicki Vale comes back to Gotham. She and Bruce start dating.
Lauren Drake becomes Vanguard and is put into service as the head of Nyssa al Ghul's personal guard.
Leonardo "Leon" Meager moves to Gotham.
During Oliver Queen's re-election campaign an occultist known as Albert Davis was tricked by the Riddler into tapping the dark magic generated by his ancestors' secret shaping of Star City into an occult conduit. In so doing, Davis accidentally unleashed a horde of demons upon Star City led by the notorious Trigon. Green Arrow kills Albert Davis whose own lifeforce turned out to be the key needed to seal gateway he had opened.
Oliver Queen is re-elected as mayor.
Jeremiah Arkham becomes the director of Arkham Asylum.
Lois Lane becomes pregnant.
January 1st: The League of Assassins' inner circle (David Cain, Nyssa al Ghul, Talia al Ghul, Ra's al Ghul, Deathstroke and Lady Shiva) is captured thanks to Tim Drake.
Sivana Industries announces the creation of Salvation Syndicate. Among them are Owlman, Ultraman, Superwoman, Silver Banshee, Grid, Power Ring, Zoom, Siren and Silver Swan.
January 27th: Wonder Woman and Orb Weaver confront Circe, Candice and Beastmorph. Candice breaks free from Circe.
February 14th: 

Talia reveals the existence of Damian to Bruce Wayne.
Koriand'r blocks her memories and returns to Earth. She ruins Dick and Barbara's plans for the evening.

February 15th: Superman and Lady Blackhawk fight Parasite. They are saved by Steel. 
Damian Wayne comes to Gotham and to his father.
Koriand'r becomes a roommate to Donna Troy.  
Koriand'r gives Donna an armor of the Darkstars. Donna adopts the name. 
Spring: Enigma goes rogue. Candice Yacoub and Margret Riviera come to Themyscira. Candice starts praying to Hecate.
March 27th: Onomatopeia kills a US senator and wounds Silver St. Cloud. Silver falls into a coma.
Oscura sacrifices Haley in a ritual and Gerhardt turns her into Cyber_Witch.
April 10th: Tim Drake becomes Red Robin. Creation of The Team.
Dark Justice is created.
May: Damian Wayne assumes the mantle of Robin.
May 27th: Skeets 1.0 sacrifices himself to save Jaime Reyes.
Skeets 2.0 is built.
June: Angie Aimes and Elissa MacKay move to Gotham.
June 3rd: "Bang" happens in Dakota City. City is put under martial law.
Virgil Hawkins becomes Static with help from Richie Foley and Frieda Goren.
Fury kills US senators. Wonder Woman tries to stop her.
June 5th: Diana gets herself drunk and shares her sorrows with Julia Kapatelis.
June 27th: Firestorm figths Salvation Syndicate.
Fall: Enigma dies.
September: Hecate severs Candice Yacoub's connection to Circe. Candice becomes Adamantae.
September 3rd: Formation of Fourth Generation Titans. First day of school and Damian Wayne is late. Emiko Queen reveals she used to have a crush on Connor Hawke.
Damian Wayne starts to investigate Mia Kent.
September 20th: Katie Pierce commits a suicide. Her body is burried by Panthra who then assumes her life.
November 1st: Yolanda Guerrero-Rios marries Diego Lopez in order to learn information about Escobedo Cartel.
Michael Lane joins the Gangbuster unit.
Victor Stone is captured by Jaime Reyes and studied by the Reach.
Cyborg and Steppenwolf fight. Steppenwolf simingly kills Victor when he absorbed a Fatherbox. Cyborg starts to repair himself.
Barda and Scott start to fight the Reach when they invade.
Justice League and Titans fight off the Reach Invasion.
Hawk and Dove (Hank and Dawn) find Don's dissected body.
Stephanie Brown becomes Batgirl.
Cassandra Cain becomes the Black Bat. She leaves Gotham to search for her mother.
Gregory Macendale becomes a Gargoyle after injecting himself with a experimental performance enhancer.
Conner Kent discovers his heritage and ashamed goes to Hawaii.
Nathan Scofield becomes Arkham X.
Mark Mish becomes Spider-Bat again.
Amanda Waller tasks Andrea Beaumont with investigating the Court of Owls.
Bruce Wayne convinces Selina Kyle to reform. She leaves Gotham City Sirens and goes to Arkham Asylum for treatment.
Sonia Alcana drops out of college and enrolls in a police academy.
Frederick Tuckman becomes Star City's mayor after Oliver Queen resignes.
Ryan Choi takes an alien weapon as a trophy during his battles with the Reach. He calls it a "Bangstick".
Warren McGinnis receives an offer to work for Wayne Enterprises and to get two scholarships for his children.
January 3rd: Julie and Warren McGinnis confront Bruce Wayne about Terry.
Warren McGinnis is hired by Wayne Enterprises.
February 2nd: Penguin brakes his agreement with Batman about not selling weapons and Birds of Prey pay him a visit.
Michael Lane becomes the second Azrael.
Spring: Second Azrael appears. Lagoon Boy graduates Titans.
April 10th: 

Godiva, Tomorrow Woman, Amazing Man, Janissary, Maya, S.T.R.I.P.E.S. and Stargirl join the Justice League. Mister Miracle was invited but he declined, stating he won't join without his wife.
Matt McGinnis is born.

May 5th: Miranda Tate (Talia al Ghul) is appointed the CEO of LuthorCorp.
Summer: Argent and Bombshell graduate Titans.
June 6th: Assassins Three capture John Constantine in an effort to find Rina's father.
June 21st: Bat Family holds a family dinner.
July 4th: Masterminds hold a meeting.
August 8th: Luke Fox learns Bruce Wayne's secret and becomes Batwing.
September 2nd: Start of Class of 2015.
October 11th: Captain Atom catches Captain Cold and Heat Wave.
Red-K hits the streets.
October 30th: Mia Kent comes to Batcave searching for Batman. She finds Damian and shares with him her concerns about Red-K.
October 31st: Damian Wayne and Mia Kent attend a party during their Red-K investigation.
November 1st: 

Robin and Supergirl confront Roy Westerman and plant a bug on him.
Yoli is killed by her husband's brothers by drowning her in a spring. The spirits resurect her as a Ilorona. She becomes La Cazadora and starts to take the Lopez brothers one by one.

November 2nd: Scarecrow calls in a bomb threat. Ambush Bug takes over Oracle's workstation.
November 7th: Virgil Hawkins buys Red-K for Mia and Damian. When the trio comes to a Batcave to research the sample they are approached by Kit (Kid Eternity) and Connor Hawke who join their invetigation. They decide that in order to further their investigation they have to steal information from ARGUS HQ.
November 8th: Static, Red Arrow, Supergirl, Kid Eternity and Silver Scarab break into ARGUS HQ. They find incriminating documents.
November 11th: Gordon family celebrates Thanksgiving. Calendar Man calls in a bomb threat, Holliday slices somebody. 
November 15th: Dick Grayson goes to the hospital have his shoulder checked. Leslie Thompkins and Katie Pierce (Panthra) take care of it. 
Brainiac tries to download himself into Doomsday. Doomsday resists, trashes his ship, destroys Brainiac 4.0 and runs away. Brainiac 5.0 is lost. 
Brainiac 5.0 is recovered by the military. 
November 26th: The Death of Superman. Doomsday puts Superman into a coma. Booster Gold, Blue Beetle and Stormguard evacuate his body and try to fight Doomsday.
Power Girl lures Doomsday into the Phantom Zone.
Quincy Sharp becomes a member of Arkham Asylum's Board of Directors.
Jack Ryder starts following Vincent Yatz (Felix Faust).
Jack Ryder is possessed and becomes the Creeper.
Carol Ferris comes to Oa to receive training and joins 2814 Special Taskforce.
Bullies break into Harper Row's apartment and assault Harper and Cullen Row. They are saved by Batman.
Harper discovers Gotham City's cameras are rigged to recalibrate when Batman is nearby. She dismantles a camera and discovers WayneTech hardware.
Harper Row confronts Bruce Wayne about cameras.
Harper Row becomes Bluebird.
Hank Henderson joins ARGUS.
Hank Henderson becomes Cerberus.
Lyla Michaels-Diggle tries to recruit Ellen Trechend, but she goes into hiding. Military secrets are leaked.
Zod, Ursa and Non are released from the Phantom Zone.
Vile 52 escape.
Erik Kassidy beats up a drug dealer in a back alley.
Salvation Sydicate attacks the Watchtower. Jessica Cruz fights off Volthoom and helps Justice League to defeat the intruders.
Jessica is having nightmares concerning the Power Ring. John Stewart assures her he's gone and the ring was destroyed. Four months later John recruits her to the Corp.
Duke Thomas enters Sons' Inner Circle.
Mia Dearden is saved by Cole Cash and Oliver Queen.
Mia Dearden becomes Speedy.
Mr. Nobody attacks the Dayton Clinic. Doom Patrol saves Rita, Steve and a number of patients. They continuue their therapy with Doom Patrol.
Wraith steals Ikon armor. David Isherwood is found dead.
January 22nd: Buddy MacCulloch is chased by bullies. She defends a man when the bullies vent their frustration on him. Buddy is infected with lycantrophy.
February 2nd: Anatoli Knyazev, Bane, David Cain, Floyd Lawton and Slade Wilson escape Arkham asylum. They beat David, when they discover he is a mole. Murder4Hire is created.
Febraury 10th: Arkham Asylum partners with ARGUS.
Dr. Cizko is hired by Arkham Asylum.
Spring: Joseph Kane becomes sudenly stronger.
March 3rd: Brainiac diagnoses Luthor with cancer, which he got from exposure to Kryptonite.
March 4th: Talia al Ghul as Miranda Tate meets with her father in Arkham Asylum.
March 11th: Young archers (Emiko, Mia and Connor) leave Green Arrow and Guardian behind while they argue about Ollie's spending habits.
March 17th: Green Arrow organizes a lesson in enduring pain for Emiko, Mia and Connor.
March 19th: Robin, Supergirl and Static try to recover Blackbeards (Vandal Savage) treasure. Swamp Thing tries to stop them.
March 25th: Harvey Bullock is married for the fourth time.
March 26th: The second Azrael is caught and kept in one of Batcaves.
April 1st: Calculator hacks Oracle's system.
April 4th: Michael Lane is interrogated by GCPD about his "kidnapping".
April 10th: Lady Marvel, King Marvel, Star Sapphire, Green Lantern (Foxtrot), Firehawk, Big Barda and Mr. Miracle join the Justice League.
April 11th: Kate Kane gives Luke Fox a flash drive from Oracle. She tells him to get data from Jean-Paul Valley's laptop.
Hush kidnapps Selina Kyle. With help of other "medically inclined" criminals he takes out her heart. Batman is shot by Hush. Victor Fries contacts Talia al Ghul and asks her to save her and her daughter and Selina begs her to save Bruce. Bruce is given a strong drug and has a vision of his son Damian. Thomas Elliot assumes Bruce Wayne's life.
Andrea Beaumont makes contact with Helena Bertinelli and convices her to help find her parents' true killers.
May 5th: Joseph Kane drugs "Bruce Wayne" when he starts to act strangely.
May 26th: Batman (Dick Grayson) captures Hush. He makes a deal with Talia - Elliot conitnues to mascarade as Bruce Wayne, She gives Bruce back, Dick gives her Ace of Winchesters and Kirk Langstorm.
May 27th: Arkham X steals Ronin comms.
Summer: Lady Marvel, King Marvel, Doctor Marvel and Batgirl IV graduate Titans.
July 4th: Holly Granger and other marines act as sentries at the White House. Salvation Syndicate attacks US officials. Holly is taken hostage. Dove escorts the president, while Hawk and marines die killed by Major Force while protecting them. Holly Granger almost kills Major Force in retaliation.
Dawn Granger starts using painkillers to seal off the conection to Terataya.
Holly Granger becomes the new Hawk and joins her sister.
July 11th: Vanessa Kapatelis has a therapy session with Dr. Cizko.
July 17th: Gabrielle Doe (Perdita Zytle) joins Outsiders.
August 8th: Luke Fox and Kathleen Duquesne meet for the first time.
August 10th: Jane Doe replaces Thomas Elliot.
August 13th: Hawk and Dove follow some criminals. Dawn shows her sister how strong she is.
August 29th: Halo is checked by Dr. Midnight whether her powers are her body's way of rejecting a heart transplant.
September 7th: Start of Class of 2016.
September 1st: Brentwood Crusaders starts investigating who might have been cooking Red-K in school. Batman meets with Joseph and Sam Kane and reveals they are sons of Slade Wilson. Joseph runs away.
Terra reemerges from stasis.
Dana Tan starts thinking about Terry McGinnis.
September 9th: Day of revelations.

Lois Lane goes to a doctor. The visit reveals the baby is a boy, not a girl and Mia Kent is not who she claims to be. Batman tries to explain to Clark she might be a spy, but Superman attacks him. Superman comes to Titans Tower to get Mia to come home with him. Mia decides to stay.
Zoom reveals he knows Barry Allen is Flash and tries to kill Iris West. He also reveals he was the Reverse Flash.
Outsider catch Eddie Dorado, but Ace warns them to let him go.

Barbara Gordon recruits Dawn and Holly into Birds of Prey. Granger sisters learn The Great Frog didn't write their music.
September 23rd: When Ronin investigates an old clinic he is kidnapped by his father.
September 24th: Luke Fox and Kathleen Duquesne go on a date in Iceberg Lounge.
September 26th: Bruce Wayne confronts Talia why she saved him.
Bruce Wayne ends his relationship with Vicki Vale
October 1st: Bruce Wayne proposes to Selina. Joseph Kane becomes Heretic.
Selina learns about Sons of Batman wrongdoings.
Holly Robinson steals evidence from Sons of Batman.
October 11th: Duke Thomas tries to talk with Luke Fox about his concerns but decides not to. Luke Fox finds someone to turn against the Sons.
October 12th: New record for days Joker is incarcerated - 93 days.
October 13th: Klarion digs up dead bodies in Crucible, Georgia graveyard. He is confronted by Stargirl and S.T.R.I.P.E.S.
Cheetah steals Lincoln March's phone.
October 15th: Birds of Prey record a meeting between Amanda Waller and Cheetah. Waller gives her a job of stealing a painting (an item hidden in it to be exact).
The Hawks, Aquaman and Mera try to apprehend Cheetah. She runs away (probably with the item she was supposed to steal) and leaves heros with a ruined painting.
October 23rd: Begining of the Judas Contract.
During Sons of Batman rally Jean-Paul Valley tries to find the mole. Bruce Wayne (in his Matches Malone persona) says he is the mole in order to protect the others. Jean-Paul hits him with a baseball bat. Birds of Prey rescue Carrie Kelley from a Sons of Batman rally. Carrie learns real identities of Birds. Heretic taunts Barbara over the comms.
Heretic attacks Outsiders bunker. He defeats Darkstar and Arsenal and scares Lian Harper. He steals thier comms, Donna's lasso and belt, and Roy's arm and lures Red Hood, Starfire and Bluebird to the bunker. Heretic defeats them all and almost drowns Bluebird.
Kathleen Duquesne shows Luke her costume for Halloween..
October 25th: Outsiders have a chat about redheads.
Michael Walsh overhears Carrie Kelley and Damian Wayne's conversation about her discovery. He follows them to the Batcave 2.
October 31st: Misfit and Huntress witness a meeting between Marian Grange and Amanda Waller. The heros are taken down by Phantasm. Helena is captured.
Kate Kane hires Dark Justice to hunt down Heretic. Heretic takes them down.
November 7th: Gotham Mayoral Election is held. Lincoln March wins.
Lincoln March marries Vesper Fairchild.
Ellen Yin becomes the commissioner.
Sarah Essen-Gordon becomes the chief of detectives.
Vicki Vale starts investigating Lincoln March.
Dick Grayson becomes Agent 37 in order to infiltrate ARGUS.
Stephanie Brown becomes Nightwing.
November 11th: Dick and Luke try to take down Scourge and Jean-Paul Valley but Arkham X ruins it. Arkham X steals a comms unit and asks Rocky Bellatine to find a way to monitor it.
Lex Luthor becomes the president of United States.
November 27th: Michael Jon Carter and Ted Kord meet with President Lex Luthor.
December: Zhora Mercer takes the moniker Rebel One.
December 17th: Barbara Gordon repairs damage done to the computers in the Outsiders bunker during Heretics attack. Tyra Markov tries to get some Kryptonite. Red-K is still a problem.
Heretic attacks Oracle. She is saved by Black Canary. Heretic reveals he knows about Server Seven.
Carrie Kelley becomes Batgirl.
Michael Walsh becomes Hot Shot.
December 23rd: J'onn J'onzz, M'gann M'orzz, Garfield Logan and Victor Stone come to Blue Valley to celebrate christmas.
December 25th: 

Wonder Woman visits Vanessa Kapatelis in Arkham Asylum.
Rocky, Kathy and Sonia have a drink in My Alibi.

December 26th: Coutney Whitmore and Bill Batson were supposed to have a date but The Team was away beating bad guys.
December 31st: 

Ray Palmer proposes to Felicity Smoak.
Lobo comes to Earth to crash White House New Years Party.
Amanda Waller shows Agent 37 (Dick Grayson) Catacombs - a prison under ARGUS HQ. He sees Helena Bertinelli being brainwashed. He tries to save her, but is taken down by Phantasm. Helena and Andrea take him to Arkham and exchange him for William Cobb

Thaumaturgist reappears working for the Cadre of the Immortal.
Cerberus joins Team Arrow.
Tim Drake becomes Batman.
Wraith tries to kill a U.S. senator but is stopped by Cerberus.
Lyla Michaels-Diggle is chosen to become the Harbinger by the Monitor. When he tries to contact her she rejects it.
Duke Thomas is removed from Sons of Batman for training.
Pamela Isley is released from Arkham Asylum. She starts working in a fast food restaurant.
Anna Wilson stays behind to stop Batman and Nightwing (Tim and Stephanie) during her and Mad Hatter's crime. Alice is captured, Tetch gets away.
Jessica Cruz is partnered with Simon Baz.
January 1st: James Gordon becomes Gotham's deputy mayor.
Barbara Gordon asks Catalina Flores to find Dick Grayson.
Sonia Alcana becomes a detective and is assigned to the Gangs Taskforce division of the Major Crimes Unit.
Quincy Sharp becomes Arkham Asylum's Chairman.
Cir-El is taken by Brainiac for a new dose of programming. Cir-El records Brainiac and her programming falls apart.
January 4th: Clark Kent assures Mia he will find a way to save her and destroy Brainiac.
January 6th: The Society holds a meeting. Zatanna enjoys some time with her father.
January 7th: Dark Justice encounters the fourth wall.
January 18th: Helena Wayne is born. Arkham X contacts Oracle about a drug deal. Heretic tells Sons of Batman Luke Fox is a spy. Bluebird and Robin save Luke but Heretic stabs Damian and Luke. Birds of Prey take Luke to Batcave 2. Damian is critical.
Holly Robinson becomes a mole for Batman and she becomes the new Catwoman.
Task Force X steals the Phatom Zone Generator from the Fortress of Solitude.
January 24th: Amanda Waller tries to put Dick Grayson in the Phantom Zone. When he reveals he knows what it is he is sent back to his cell.
Copperhead, Joker and Riddler are sent to the Phantom Zone to test its vulnerabilities.
January 31st: End of the Judas Contract:

Blue Beetle, Booster Gold and Skeets try to aprehend Heretic on Blackgate island. They fail and are saved by Batman. Heretic gasses Batman with Joker Venom.
Raven, Cyborg, Beast Boy and Terra try to take down Heretic.
Massive breakout of the League of Assassins in Arkham Asylum. Joseph Kane reveals himself to be the Heretic. Dick Grayson is taken with them.
Assassins Three are sent to kill Roy Westerman, who is escorted by Alex Parker. They almost kill them, but he transports them to the Monitor Sphere. Monitor recruits the assassins and asks them to gather the Artifacts. Alex Parker is also taken, saved from poisoning and joins the Monitor
Cassandra Cain tries to save Joseph Kane but it actually is Jane Doe.
Red Hood, Arsenal and Starfire enter Server Seven.They learn from Batman about Brother Eye and its purpose to take down Justice League. They leave the Batcave deciding they can't trust him.
Silver St. Cloud wakes up from her coma and is kidnapped by one of the escapees - Onomatopeia.
Rocky shows the others the guns she created. Terrible Trio is formed.

February: 

Emily Parker becomes Fangirl.
Luke Fox and Jason Todd show up in Duke's apartment. Duke leaves Sons of Batman.
Batman, Superman and Wonder Woman try to get information from Deathstroke.

February 1st: Terrible Trio eavesdrops on Mobsters.
February 2nd: GCPD investigates an "Underworld" killing.
February 13th: Kyle Rayner gets a tip from Barbara Gordon that Jennifer-Lynn Hayden is single.
February 14th: Bruce Wayne marries Selina Kyle. Raquel Ervin sets up a date for Icon and Nubia.
Spring: A plague hits Gorilla City. Grodd requests Doris Zeul's help. She smuggles Ryan Choi with her and they gather valuable intel.
March: 

President Lex Luthor creates the Advena Legion.
Brainiac 5.0 is given the codename Codex nd joins the Advena Legion.
First appearance of Attack Lass.

Joseph Kane has a moment of sanity. He approaches Violeta Campos, so she can find a way to help him, but his armor forces him to run away.
After The Team raids the League of Assassins trianing team, Vanguard is reawakened.
March 3rd: 

Gremlin takes Flag to the Outsider's bunker.
Lauren Drake comes to Star City believing to be Dinah Lance. She mistakes Connor Hawke for Oliver Queen.

Vanguard joins Team Arrow
March 10th: Luke Fox shows himself to Kathy, Rocky and Sonia and reveals he's working for Batman.
March 15th: Flag stops Halo from capturing Vigilante with his anticts.
March 27th: Duke Thomas becomes Lark.
April 2nd: Sonia Alcana asks Batwoman with finding dirt on Tobacconists Club and Rupert Thorne.
April 7th: Ice gives an interview to Iris West. Superman realises the other Leaguers realised he's been quoting Phil Collins.
April 10th: Coldsnap, Britannia, Triumph, Superwoman, Ultraman, Cerberus and Silver Sorceress join the Justice League.
April 11th: Scott Free struggles with the shower.
April 30th: Jason, Bruce, Tim and Barbara enjoy a meal in a restaurant with Pamela Isley. Tim irritates Pamela. Green Arrow and Cerberus come to the Clocktower. Start of Artifacts storyline.
May 1st: Start of Team Building Exercises.

Cerberus and Huntress go on a patrol. They meet Arkham X on Blackgate island and are attcked by Lady Arkham who reveals she knows Huntress' name. Both Arkham X and Lady Arkham want to know why Huntress is releasing inmates from Gotham. Cerberus and Arkham X become burried under the ruins. Hank unmasks Arkham X but doesn't recognise him. Arkham X runs away.
Panthra and Spider-Bat team up to find the Underworld killer. They find Sam Kane and Lizzie Dahl at the Wheelhouse.
Fox finds Heretic in Corto Maltese. He tries to convince him to go back because his brother is waiting. Nightshade (Rina Nishida) captures Heretic and Fox and takes them to the Monitor.

May 2nd: Pathra and Spider-Bat are joined by Hot Shot. Their attempt at catching Underworld is unsuccessful.
Wildfire gives Donna Troy her belt and lasso.
Lauren Snyder comes back to Earth.
May 11th: Helena Bertinelli is confronted by Barbara Gordon. They are interupted by Koriand'r, Jason Todd and Roy Harper. Barbara calls them rogues and calls every superhero team to apprehend them. The four form the Outlaws.
May 12th: Outlaws are joined by Donna Troy and go rescue Dick Grayson.
May 13th: Ambush Bug demands a rematch from Roy Westerman because he lost in a round of Royal Rumble. When Bug realises who Roy is he promptly runs away.
May 15th: Agent Prince and John Jones approach the Outlaws. Helena gives them info about Server Seven.
May 17th: During immunization in Brentwood academy Katie Pierce (Panthra) sleeps into Sam Kane's jacket a note about meeting Brentwood Crusaders behind gym. Silhoulette captures Panthra, Sam Kane, Lizzie Dahl and Lian Harper.
May 20th: Trial of Batman. Batman leaves the Justice League.
Batman is voted into the Outsiders and becomes the commander.
May 26th: Artifact recruitment continues.

Cerberus and Hot Shot arrest Arkham X. Wildfire tries to recruit them and gives them an adress to meet her. She broughts them to the Monitor. Hank and Michael join the Monitor.
Aquaman stops Sea Wolfs and Black Manta's operation. Sea Wolf slashes Manta's life support unit and forces him to escape. Assassins Three capture Sea Wolf.
Oliver Queen vists Bruce Wayne.

May 27th: Question and Batwoman break into the Club. Renee realises Tobaconnists killed Vic Sage.
Monitor recruits Apex and Malice.
Candice Yacoub joins the Artifacts.
Summer: 

Selina Kyle, Harleen Quinzel and Pamela Isley celebrate summer in Guy Gardner's Bar. Guy is approached by Irie Morgan about the Blackest Night.
Tanga is apprehended by the Earth's Green Lanterns and brought to Earth. She is scanned by Mr. Terrific.

June 1st: Aristotle Rodor reveals that Vic Sage was indeed murdered.
Ex-Extreme Justice members: Ted Kord, Michael Jon Carter, Eve Eden, Sonia Sato and Cameron Scott gather to avenge Vic Sage's death.
Ted, Michael and Eve go to question Maxie Zeus. Ted convinces him to party in his club.
June 3rd: Emiko Queen teaches Damian Wayne a lesson.
June 4th: Red Robin, Robin and Nightwing capture El Flamingo.
June 6th: Cerberus tricks Attack Lass into following him to the Monitor Sphere. Attack Lass joins the Monitor.
Lykos promises to help when help is needed in order to protect the environment.
Spider-Bat joins the Artifacts.
Cerberus takes Vanguard to the Monitor.
Jack Dahl and Joseph Kane wake up from stasis and meet the Monitor.
June 12th: Suicide tries to break out Nathan Scofield from Arkham Asylum. They are both taken by Roy Westerman to the Monitor Sphere.
June 13th: Ronin, Fox, Spider-Bat and Panthra recruit the Revenant.
Revenant, Attack Lass and Panthra recruit Orb Weaver.
Monitor releases Sam Kane and Lizzie Dahl from the Sphere. Sam takes the H-Dial with him.
June 14th:

Monique Forcier and Emma Campbell prepare themselves for a mission. Monique promises Tatiana she will reveal the truth about her benefactor (The Monitor) in the right time and that she will bring waffles.
Hank Henderson, Alex Parker, Monique Forcier and Emma Campbell capture Silas Helvig.
Sam Kane and Lizzie Dahl discover the power of H-Dial.
Spider-Bat and Hot Shot pick up two new recruits - Immolation and Flag.
Cerberus, Arkham X and Nightshade go to Arkham and retrieve a package with Arkham X's cosume. Nathan and Rina take Mr. Freeze's gun and Scareface. The group also steals Aerie-One from Birds of Prey.

June 15th: Apex and Malice take Angie Aimes to the Sphere.
Sons of Batman discuss attacking Bruce Wayne.
Cerberus, Arkham X, Hot Shot and Nightshade (Rina Nishida) are sent on a mission to get Aerie-One, Ace of Winchesters and a package from Arkham Asylum containing Arkham X's suit.
Candice Yacoub starts healing Joseph Kane from his Nth metal addiction.
Monitor gives Silas the Suit of Sorrows and Swords of Sin and Salvation.
Joseph Kane and Candice Yacoub go to an old Circe's observatory to perform rituals.
Ciara Nichols becomes Sureshot and joins Team Arrow.
June 26th: Rise of the Anti-Monitor

Artifacts become the Challenger of the Unknown.
Stormguard, Revenant and Vanguard land in the Pahntom Zone and are chased by Doomsday. Monitor sends challengers to the rescue in Ultima Thule. The mission is successful. Anti-Monitor releases Doomsday from the Phantom Zone into planet Daxam. Riddler escapes the Phantom Zone.
Panthra, Fox, Spider-Bat and Suicide try to catch Underworld but they instead catch Jimmy Olsen. Panthra and Spider-Bat witness Sons of Batman attack on Bruce Wayne. Superman, Orb Weaver, Suicide and Fox are are attacked by Anti-Monitor. Challengers go to Hell (Hades) and have a meeting Hades and Persephone. He warns Wonder Woman and Martian Manhunter not to interfere with his plans. Oscura appears and takes Anti-Monitor with her.

June 27th: Dick Grayson comes back from the League of Assassins and proposes to Barbara Gordon. Deathstroke and Cheshire attack Joseph Kane and Candice Yacoub. They are saved by Joe Wilson (Jericho). Panthra and Spider-Bat catch Underworld.
June 28th: Thaumaturgist and Cyber_Witch steal a ritual dagger, Martian Manhunter finds them in Corto Maltese but they evade capture.
June 30th: Barbara Gordon is diagnosed with cancer. Dick Grayson tries to convince them they only way to save her is through an alliance with the League of Assassins.
The Trinity visits Barda and asks for her help fighting Darkseid and the Anti-Monitor.
July 3rd: Helena captures the Outlaws after they learn Dick Grayson has been released.
Emma Campbell teaches Nathan Scofield not to mess with her by hacking his criminal record.
July 4th: Joseph visits Sam during his birthday. He also learns from Margret he has a psychic connection to Slade Wilson. GCPD catches Calendar Man.
July 5th: After defeating Onomatopeia, Oliver Queen proposes again to Dinah Lance. Artifacts break into Monitor Sphere's bar.
July 6th: Lady Marvel and Creeper catch Baby Doll, Dollhouse and Great White Shark.
July 7th: Paige Monroe and Julian Day are broken out of Arkham by Holliday and Clock King.
July 17th: Ralph Dibny cancels his date with Sue. Elastics, Green Arrow and Guardian capture the Key.
July 19th: Terrible Trio strikes and when they are overwhelmed Phantasm saves them. Villains recognises Phantasm as Andrea Beaumont and decide to pay her a visit.
July 20th: Barry and Ralph have a game night.
July 29th: La Cazadora kills her husband.
August 7th - August 10th: Cabin Fever

August 7th: Fangirl joins the Challengers, Panthra's mating season starts, Underowrld starts his plan, Monitor Sphere becomes untethered from reality, Panthra tries to mate with Alex Parker and Mark Mish. Anti-Monitor meets with Roy Westerman when he was visiting the grave of his son.
August 8th: A "Couple's Therapy Session" is held, Challengers are trying to find a way out, Panthra starts hunting male Challengers, Flag makes a mistake of having sex with Panthra (in a Nightwing form), Panthra is captured,
Mr. Wiki detected a retcon. Because he was using Clocktower's computers he was caught by Barbara Gordon. Rozkywiki quickly flees.
August 9th: Erik Kassidy becomes Puma. Candice gets components from Ace, Flag (under influence of Underworld) releases Panthra who assault Lauren. Panthra later assults Nathan, Mark and Michael. Joseph and Candice come to the Sphere. Challengers confront Underworld, Monitor appears in the Sphere, Underworld escapes.
August 10th: Wounded Lauren is taken care of, Candice finds a solution to the Sphere's problem. The Monitor Sphere hits The Second Wall. Underworld tries to destroy the wall by throwing a Fatherbox into it. Battle of the Sphere: Challengers vs Underworld and Shoji. Fangirl sacrifices herself to protect reality. She lands on Earth-Legacy and meets Elissa Wayne (Golden Angel).

August 8th: Andrea recruits the Terrible Trio, Jack Dahl takes Sam Kane to Wildcat Gym, Ronin and Adamantae try to get a psychic inhibitor from Felix Faust, then they are confronted by Shoji.
Hayvon and Shoji try to recruit Sureshot, but she declines.
August 9th: Irie Morgan and Ciara Nichols are sent one a road trip to recruit possible Challengers. The Lee sisters kill Eamon Graham.
August 10th: Rise of Hyper Adapter.

Angel and Ape are hired by Tot to come to Gotham. Papa Midnite sends them to Gotham when they stop his operation. They bust into Sons of Batman club and learn about Joseph Blackfire's plan.
Angel and Ape take Bette Kane when they raid the McGinnis residence.
Bette Kane is brought to the Lighthouse and is imprisoned by Tot. Bette learns Kate Kane is Batwoman.
Joseph Blackfire with help of Sons of Batman kidnappes Terry McGinnis and tries to sacrifice him to Barbatos along Catalina Flores and Jean-Paul Valley. He becomes possessed by Barbatos and became the Hyper-Adapter. He is killed by combined efforts of Angel O'Day, Sam Simeon, Jean-Paul Valley and Azrael (Michael Lane). After the battle Anti-Monitor resurectes him and takes him to Apokalyspe to seal a deal with Darkseid.
Amity and Sureshot have a showdown with Lee sisters and Conflict.

Irie and Ciara meet Yancy Zenith and tell him about the Artifacts.
August 11th: GCPD investigates the Docks (remains of the battle with Hyper Adapter). Elissa and Emily are taken by the Cadre. Challengers recover after the battle.
Director Bones tells agents Eden and Danvers to work together on their cases.
August 12th: Aftermath of the battle

The Challengers have a briefing about what happened. They learn all went for nothing and Anti-Monitor achieved his goal. Monitor tells Violeta that Em found a loophole and managed to somehow use Underworld. Challengers come up with an idea to use the Father's Box to get Underworld. Angie Aimes decides to be the one to kill him. Monitor tries to persuade her it's wrong but she uses it anyway. Monitor's body is destroyed and Angie is put in a coma. Alex and Violeta get together.
Cyber_Witch breaks her programming and remembers her past. The Cadre prepares to process Fangirl. Fangirl calls the Fanatics of the Beyond to help her. Fanatics allow her to escape. Anti-Monitor attemps to kill Thaumaturgist but Ellen Trechend convinces him not to.
Orb Weaver figths Shoji and takes Elissa (acording to Anti-Monito's plan). They go to Wayne Manor.
Nathan Scofield and Rina Nishida crash at Erik Kassidy's place. Nathan tells Erik about death's of Em and Monitor and asks him to help him take revenge.
Rina Nishida changes her codename to Belladona.
Brentwood Crusaders use the H-Dial and attack Sons of Batman. They are defeated by Joseph Blackfire and Black Spider. Department of Continuity comes to arrest Blackfire but they are to late. Blackfire takes Helvig's van and the group escapes to Metropolis. Batman fails to apprehend them. Silas Helvig is taken to DC's Precinct.
Bette Kane is interogated and brought to Jason Blood. They are caught by Montoya and her partners. After Allen and Danvers were knocked out, Renee demands an explanation. Jason detects Crispus is faking it and that he is a cosmic being.
Due to spatial anomalies the Department of Continuity Precinct is in chaos. One anomaly is unaccounted.
Cheshire rescues Roy Harper and Donna Troy from ARGUS.

August 13th: Fourth wall waiting room.

Kate Kane comes back home. Maggie Sawyer tells her Bette Kane is wanted for questioning. Kate promises to deliver her after her geas is broken.
Angie finds herself in a waiting room with Em Parker.
Josefina Moreno reveals she knows about her husband's affair with Trechend.
Alex Parker and Elissa MacKay come to the Westrman's house and ask for help. Tammie (Ahti) promises to help.
Kaisa is recruited by the Cadre.
Vylaela informs Max MacKay about a way to Earth.
Gargoyle breaks Underworld and Alice from Arkham Asylum. He also kidnaps Hot Shot.
Angie wakes up from a coma.
Michael is corrupted and taken over by Brauzhar.
Wraith tries to recruit Cerberus. Hank is then taken by Green Arrow and Black Canary. Ciara Nichols helps Hank when he is brought to the Quiver.
Oscura, Underworld and Anna Wilson have a meeting with Ellen Trechend and covertly replace a geas on her.
Elissa Wayne gets some clothes and documents from Bruce Wayne. Orb Weaver takes her to a place to lay low.
Silas breaks out spatial anomalies from DC's Precinct. Buzantimu and Rozkywiki start tracking them.
Jack Dahl gets some information from "Tot" Rodor about where to find Lizzie.
Fox, Angel O'Day and Sam Simeon investigate the place kids are being held.
Silas and his crew meet Fox. Trollgirl tries to kill everyone, but fails. Jack and Angel are rescued by Silhouette and Wildfire. Sam Simeon is taken.
Alex Parker and Elissa MacKay meet Leon Meager in front of Em Parker's apartment.

Director Bones reveals his knowledge of superhero identities to Diana Prince and tells her he knows where to find her lost sister.
August 13th:

Donna Troy wakes up after her rescue. Tastsu Yamashiro comes to Roy and Donna and informs them about Batman and Spyral. Tatsu goes against Waller's order and runs away with them.
Amanda Waller asks Lazlo Lazlo Valentin about progress on Jason Todd's brainwashing. An Owl (Lincoln March) demands to know about complications.
Artemis Crock rescues Lian and promises her friends will be found.

August 14th:

Wildfire and Silhouette save Silas, Jack, Angel and Fang-Girl at the warehouse.
Lyla Diggle sends Hank Henderson and Alex Parker with Ellen Trechend to spy on the Cadre in Argentina.
Joseph Blackfire considers Tatiana Forcier being a liaison to the League of Assassins an insult to the Anti-Monitor, which results in a stand off with Tatiana, Joseph, Eric Needham, Jervis Tetch and Red Alice. Tatiana assures Lizzie Dahl and Sam Kane that she is their friend.
Joseph Blackfire requests a use of Fatherbox in order to contact Darkseid. He and Bruno Mannheim start to argue. Bruno straps him to a chair and starts to torture him.
Eric Needham takes Blackfire and goes back to the gang. Jasonstroke and Trollgirl come and exchange an apokalyptian sword and energy guns for two Cevuls. Rozkywiki and Buzantimu try to arrest them. They take Buzantimu's spaceship and fly away. Tatiana escapes with children. Buz realises they stole his pets.
Tatiana escapes with children. Mad Hatter and Red Alice pursue them. Artifacts are saved by the Cevuls.
Silas, Fang-Girl, Fox, Angel, Silhouette and Wildfire drive off in a van. Jack and Monique start to argue and have a showdown in the middle of a freeway. Tot gives them information about Silas' van, a spaceship Silas stole and a battle with aliens in Hub City.
Jack, Emma and Monique check the location of the battle. Kyle Rayner comes to investigate. He hits on Emma. Lyla teleports and informs Challengers Tetch was found. He says there are monsters and kids ran away with Tatiana.
Selina and Bruce Wayne meet McGinnis' at the hospital. Bruce decides to pursue Blackfire, but first he and Catwoman will break into The Society's headquarters.
Tatiana, Sam and Lizzie are taken care of in a Lamda Psi Sorority. Sam and Lizzie meet Ra's al Ghul. Tatiana's mind is taken over by the Anti-Monitor. He demands Ra's to hand over kids. Sam and Lizzie are taken.
Silhouette, Wildfire and Fox meet Ra's al Ghul and his daughters. He explains he wants to forge an alliance of the League of Assassins, Justice League and the Challengers. Silhouette, Wildfire, Belladona and Mystic are made an official delegation to the Challengers. Tatiana promises Jack to help find kids.

Kismet appears to Barbara Gordon in her bedroom and urges her to "make a decision before it is too late".
August 15th: Dangerous Grounds

Anti-Monitor has a meeting with Darkseid. Fangirl reappears in the reality and takes Parademon XT-5 with her. Due to her influence he becomes Perry H. Demon.
Emily and Perry go to her apartment. Perry picks up the ukulele and it turns out he's good at it. Continuity Cop tries to arrest her.
Harbinger brings back Aerie-One and tells them about Anti-Monitor.
Em and Perry come to the Monitor Sphere. Angie's getting progressively drunk.
Michael Walsh infiltrates the Sphere. Joseph Kane uses medical equipment to scan everyone.
Monique shows Tatiana the Monitor Sphere. They then gear up to help Jack Dahl find Lizzie. Emma and Lykos have sex.
Flag tells Panthra he loves her.
Brauzhar (in Michael's body) comes to the Sphere, stabs Mak Mish and lets Hayvon, Gargoyle, Shoji, Alice, Underworld and Pandemic enter the Sphere.
Gregory Macendale teleports Mark out of the Sphere. Panthra and Flag take him to Park Row clinic.
Gargoyle, Anna Wilson and Underworld go with Plan B and go retrieve a package.
Brauzhar attacks Angie and Ellie, Shoji attacks Emma and Lykos. Pandemic attacks Joseph in the medical wing of the sphere. Fangirl beats her. Gargoyle, Underworld and Alice get the Fatherbox. Malice and Attack Lass pursue them. Monitor unlocks Ashley Westerman's potential and she becomes Tattletale.
Hayvon attacks newly arrived Challengers.
Panthra and Flag operate on Mark and give him a blood transfusion.
Fangirl rescues Angie and Elissa from Brauzhar.
Underworld, Alice and Gargoyle arrive at the First Wall pursued by Attack Lass and Malice. Challengers are captured by Oscura and Anti-Monitor. Anti-Monitor knocks out Gargoyle when he starts complaining, creates a breach in the Timestream ("the Speed Force") and retrieves relics. Al, Lauren and Gregory are left behind. Something comes out of the Timestream.
Emma and Lykos are saved by Tattletale, Wild Child and Pipsqueak. Shoji runs away.
Hayvon fights Orb Weaver. When Pipsqueak arrives Hayvon stomps on his toy. Mr. Butterbuns is changed into an enormous rabbit, who quickly beats up Hayvon.
Yoli Fuentes joins the Challengers in Argentina. She tries to get them to attack a Cartel - Cadre meeting. Hank wants to do this because Wraith will be there. Ellen breaches her magical contract about not telling secrets and warns them about an attack on the Sphere.
Ellen Trechend is sacrificed by Oscura to bring Max MacKay and Vylaeala
Hank, Alex and Yoli are waititng for Ellen. They are attacked by Vylaela, Max MacKay, Bliss and Wraith. The Cadre takes them to Oscura.
Thaumaturgist starts working on bringing back his daughter.

August 15th: Dibnys visit Allens. Sarge Steel gives an asigment for Starling and promises to clean her record. Chief locks up Rita, Larry and Cliff in a time-out when they have problems with each other. He shows them his discovery - Attack Lass: The Complete Series DVD.
Barbara Gordon is approached in Clocktower by Richard Grayson, Ra's al Ghul and his daughters about Justice League and the League of Assassins joining forces to fight the Anti-Monitor.
White Canary and Sin eavesdrop on a meeting of Whisper A'Daire, Rupert Thorne, Amanda Waller and Helena Bertinelli.
August 16th:

Iron Heights Mobile Prison is opened. Dibnys are on tour of the prison.
Birds of Prey investigate a secret lair under church. Helena Bertinelli colapses parts of it on them. Zinda goes to find signal to Oracle, Dinah and Evelyn pursue further. They find Helena. In a fight Helena injures Evelyn. Helena snaps back and offers help. Enemy reinforcements arrive.
Buddy MacCulloch follows Tiresias and Jennifer Lee as they walk into an ARGUS black-site to rescue Billy Lee.

September 6th: Start of Class of 2017.
Pamela Isley learns about her part in the birth of Tefe Holland and wants to learn about her (chlorogical) daughter.
Nimue regains her sight.
Bruce Wayne discovers Duke Thomas has a dormant metagene.
Thaddeus Brown, the first Mister Miracle, dies.
Barda tells Scott she's pregnant.
Chloe Sullivan asks Abigail Holland to check if she's a psychic. Abigail confirms she's an empath.
March 17th: Arthur and AJ talk about the title of Aqualad. Arthur and Mera decide its time for him to take the mantle of Aqualad.
Derek Powers rebrands AmerTek as Powers Global.
Lonnie Machin is ousted from command of his own movement by Ulysses Armstrong. Zhora Mercer creates her own splinter cell names Undercloud. 
2020 District Attorney Election, Richard Grayson vs Marian Grange. Marian Grange wins. Richard Grayson secures an invitation to the Court of Owls. 
Max Gibson receives a scholarship to Brentwood. Terry McGinnis and Max meet.
Bruce Wayne has a heart attack and is taken to a hospital.
Derek Powers uses a shell company and buys a controlling number of shares in Wayne Enterprises.
Derek Powers merges Powers Global and Wayne Enterprises into Wayne-Powers.
Lucius Fox is ousted from Wayne-Powers.
Lucius and Luke Fox create Foxteca.
Warren and Julie McGinnis separate. Matt lives with Julie, Terry lives with his father.
Terry McGinnis is arrested and sent to a Juvenile Hall for three months on his way to pick up Dana Tan.
Terry makes enemies among Jokerz in the Juvenile Hall.
Terry McGinnis is released from juvenile detention.
October 5th: Terry and Dana's first date. Terry beats up 5 Jokerz.
October 12th: Terry and Dana's second date. Warren McGinnis dies after uncovering information about chemical weapons in Wayne-Powers. 
After Warren McGinnis death, Julie McGinnis sold her house and studio in Burnside and moved to the Hill neighborhood of Gotham City to be closer to Terry's school.
Terry McGinnis starts working for Bruce Wayne.
Richard Grayson becomes the District attorney of Gotham-Blüdhaven Metropolitan Area.
December 29th: Terry discovers Wayne's secret and starts testing his equipment.
Tim Drake is killed by the Joker.
Bat-Family falls apart.

Selina and Bruce argue. She takes her daughter and moves out.
Stephanie Brown leaves Gotham with her child.
Jason Todd leaves to travel the world.
Damian goes on a killing spree killing the Jokerz. Bruce disowns his son, so he goes to his mother.
Cassandra Cain tries to take Tim's mantle, but Bruce rejects it. Cassandra leaves Gotham.

Terry McGinnis uncovers hidden information that Warren McGinnis had hiden, which implicates Derek Powers.
Terry breaks into Batcave and takes the mantle of Batman in order to avenge the death of his father.
Inque starts sabotaging Foxteca on the order of Derek Powers. Batman stops her.
Inque slips into Batmobile and gets to the Batcave. She is frozen with Mr. Freeze's cryocannon.
Max Gibson develops a program that investigates whether other students have second lifes.
Max Gibson discovers Terry's secret that he is Batman. She starts helping him.
Max Gibson becomes Oracle and starts training in the Batcave.
November 19th: Barbara and Richard Grayson visit Batcave.
December 19th: Confrontation between Blight and Batman. Paxton Powers tries to kill his father. Blight is imprisoned in Arkham Institute.
Rebel One blackmails Max Gibson into helping her reprogram some first responder robots from Magnus Labs.
March 11th: Max Gibson gives Rebel One the master switch. She wants to activate Will Magnus' robots. Max and Batman take down Rebel One.
September 1st: Terry starts leaving Matt in Wayne Manor when he's taking care of him.
September 22nd: Matt starts to follow Terry and look where he goes. 
September 27th: Matt McGinnis discovers elevator to the Batcave. He starts to think Bruce Wayne is a serial killer. Bruce showns the Batcave.
Matt McGinnis starts his training as Robin.
October 26th: Batman fights Inque.
December 25th: Julie McGinnis tells Bruce Wayne that she knows about his and Terry's identities as Batmans.
Richard Grayson announces his plans to run in 2027 Mayoral Elections.
Earth-2027 begins.
January 1st: Terry meets Dana during New Year Party.
January 6th: Terry McGinnis, Dana Tan and Max Gibson go out to have fun.
January 7th: Terry has to endure a lecture about his corporate credit chit usage from Bruce Wayne.
January 9th: Terry and Max have Brunch. Julie reveals she knows that Terry is Batman.
February 14th: Terry and Helena Wayne trick Bruce and Selina into a Valentine's Day dinner.
August 15th: Outsiders meet Batman. Red Hood, Kamali and Redbird try to recrut Batman, but he declines. They start to argue. Suddenly a temporal schism opens. They detect life signs and try to help. Terry, Sam and Lizzie recognize something in it. Suddenly there's an explosion and they all are caught in it.
Unknown/Uncertain/Unspecified Date of the Event 
Edit
Holly Robinson moves to Central City.
League of Assassins frames Prometheus for killing Roy Harper. (2007 or 2008)
Roy Harper escapes the League of Assassins. (2007 or 2008)
Nimue sets up a curiosity shop in Gotham City.
Terry proposes to Dana and reveals his identity as Batman. (2025 or 2026) 
Woman known as Inque is born into poverty.
Inque is created after a woman is subjected into a series of experiments.
Tanga boards a luxury space cruiser. Five weeks later, Tanga wakes up among debris of a luxury space cruiser with an amnesia. (2016/2017?)
Darkseid rises to power. This puts him at odds with his uncle - Steppenwolf. (Prehistory or Ancient History)
Steppenwolf is sent with a scouting mission to Earth. His mission is to assess humanity. (Ancient History or Middle Ages)
Steppenwolf and Aresia come back to Earth as Apokaliptan Vanguard. (2014?)
Fury and Steppenwolf come to Themyscira. Donna and Cassandra meet Diana's husband and daughter for the first time. (2014?)
Evelyn Crawford is placed in a foster home. (between 1979 and 1989)
Dinah Lance befriends Evelyn Crawford. (between 1989 and 1999)
Evelyn Crawford becomes Oswald Cobblepot's bodyguard and hostess. (between 2003 and 2007)
Evelyn Crawford is sentenced to Blackgate. (between 2007 and 2012)
Grodd is taken to S.T.A.R. Labs. (1997?)
Cadmus Labs steals Grodd and in process of experimenting on him gives him cybernetic enhancements. (1998?)
Gorilla Grodd conquers Gorilla City and exiles Solovar.
Nabu and Thanagarians form the Society in order to combat chaos and evil. (Sometime in Ancient History)
The Society moves to the shadows.
Aztar allies himself with the Society.
Kent Nelson is born.
Kent Nelson becomes the host to Nabu.
Kent Nelson dies. His widow locks the Helm away.
The Society locks Barbatos. They build a brownstone on top of him.
Vesper Fairchild becomes a host of her own radio show. The show later becomes "Bat-Watch". (late 1990's or early 2000's)
Vesper Fairchild becomes a host of the daytime talk show "The Scene". (2000's?)
Bane is chosen to become Abbadon and receives his "Venom". (between 2001 and 2007)
Charles Zsasz beats his brothers dealer. (1980's or 1990's)
Charles Zszas beats his brother. Victor Zszaz is put in a hospital. (1980's or 1990's)
Jacob Nkele kills Miss Nkele's mother (1980's).
Miss Nkele contacts El Penitente. (1980's)
Kor falls into a revolution. Nkele kills her own father. El Penitente takes her to the League.(1980's or 1990's)
Angel Trevor joins Checkmate. She marries Teddy O'Day. (2005?)
Drogg starts surfing the internet and names himself Sam. (2000?)
Angel and Teddy take part in an expedition into Gorilla City. All are slaughtered by Grodd. Drogg runs away from Gorilla City with Angel O'Day. Sam Simeon receives US Citizenship. Sam and Angel set up Angel & Ape. (Same year when Grodd took over Gorilla City)
Sam Simeon becomes insane after running into Joker. They move to Sun City. (2008 or 2009) 
John Constantine locks his innocence in a box. (1970's or 1980's)
John Constantine's father becomes a frail husk after John messes up a spell. (1980's?)
John Constantine runs away from home and sets up "Mucus Membrane" with his friend Chaz. (1980's?)
John and Mucus Membrane try to exercise a girl, but a demon torments everyone and takes her to hell. (1980's)
Ralph Dibny is diagnosed with ADHD. (1980's)
John Mandracchia changes his name to Giovanni Zatara. (1940's or 1950's)
Giovanni Zatara, with help of John Constantine, finds and dons the Helm of Nabu. (2000's?)
Lilian Luthor dies of Leukemia.
Jim Gordon joins the GCPD.
Sarah Essen joins the GCPD.
Jim Gordon becomes a commisioner.
Jim Gordon marries Sarah Essen. (1980's?)
Sarah Essen-Gordon is mentored by David King.
George Harkness is born. (1976, month and day unknown)
Josefina Moreno creates the Cadre of the Immortal.
When the city's civic infrastructure is returned, Harper Row starts working for Gotham Electric Company. (2009?)
Catalina Flores starts training to become an FBI agent. (2004?)
Catalina Flores is assigned a special mission (infiltration of the Sons of Batman).
Catalina Flores discovers Dick Grayson is Nightwing. (2010?)
Alfred Pennyworth becomes an intelligence agent.
Alfred becomes Wayne State's Chief of Staff.
Barbara and Courtney Whitmore settle in Blue Valley. Barbara befriends Pat Dugan. (before 2005)
Courtney Whitmore discovers a container in Pat Dugan's house. (2005?)
Anatoli Knyazev assassinates seven world leaders in nine days. (late 1990's)
Leslie Thompkins finds out Bruce Wayne is Batman, when Alfred takes wounded Bruce to her. She stiches Bruce, argues with Alfed and smashes a mug on him.
Despero takes over Kalanor.
Edgar Cizko disovers his mother with a neighbour having sex. (1980's?, December 23rd)
Edgar Cizko's father commits suicide. (one year later after discovering the affair)
Edgar's mother dies in a yacht accident. (2001?)
Jefferson Pierce marries Roselynn Stewart. (1988?)
Pierce family moves to Gotham. (late 1990's?)
Jefferson Pierce becomes Black Lightning. (late 1990's or 2000)
Victor Fries marries Nora. (1990's?)
Amanda Waller creates Task Force X. (2003?)
Belle Reve is shut down. (post 2012)
A new incarnation of Task Force X is created. (2009?)
Harvey Bullock joins GCPD. (1990's)
The new Gotham Tobacconists' Club building is constructed. (2003?)
Sonia Alcana, Roxanne Ballantine and Kathy Duqesne become friends. (before 2014?)
Roxanne Ballantine is hired by WayneTech. (before 2017)
Luke Fox joins US Rangers. (2014 or 2015)
Timothy Fox is killed. (2015?)
Luke Fox infiltrates the Sons of Batman. (2015 or 2016)
Azrael (Michael Lane) attacks ths Sons clubhouse. Luke Fox saves Jean-Paul Valley and earns a position of Sergeant-At-Arms. (2016?)
Barbatos comes to Earth.
Pamela Isley is hired by Wayne Enterprises. (1900's)
George Harkness kills his father. Judge sends him to a military school. (1980's)
George Harkness becomes a commando in 2nd Commando Regiment.
Floyd Lawton's mother tries to kill her husband. Floyd tries to warn his dad, but accidently kills his brother. (1980's)
Floyd Lawton joins the military.
Diana settles in Gateway City. (2007?)
Zhora Mercer starts idolizing Lonnie Machin, she soon start participating in DDOS attacks and joins his paramilitary organization. (2010?)
Lyla Michaels falls from a yacht and washes up on the shores of Themyscira. Lyla is nursed into health by Amazons. Donna gies her an elixir, which gives her strength of the Amazons. (1980's)
Barbara Gordon (with some help from Martian wine) learns about Amazons from Donna Troy.
Lyla accepts her role as the Harbinger. Monitor grants her cosmic power. (2016 or 2017)
M'yri'ah and J'onn J'onzz marry. (1940's)
M'yri'ah J'onzz is born.
J'onn Jonzz defends Ma'alefa'ak from the Elders.
Cadmus Labs discovers Colin Wilkes' meta-gene. His parents give him to Cadmus. (2000's)
Ray Palmer starts attending Ivy University. (1990's)
Kate Kane becomes Batwoman. (2007 or 2008, during Cataclysm)
Kate Pratt marries Peter Sawyer.
Slade Wilson marries Adeline Kane.
Slade Wilson is injected with a experimentl steroid. 
Slade Wilson starts working for Private Military Companies.
Adeline divorces Slade. When he comes to her enraged, she shoots him in the eye. (1984?)
Jim Gordon joins USMC.
Edward Nashton chages his name to Nygma and becomes the Riddler.
Edward Nygma becomes a detective.
Edward Nygma has a relapse and becomes Riddler again.
John and Andy Diggle join the military. (before 1993)
John and Lyla have a divorce. (1998 or 1999)
John Stewart and Katma Tui marry. (2003?)
Sasha Bordeaux and Jason Bard marry.
Rick Flag joins the Rangers.
Barbara Minerva and her classmates are on a cruise along the African shore. A storm forces them inland. They are captured by the Urzkartagan tribe. Only Barbara escapes.
Barbara Minerva joins Interpol.
Barbara Minerva is transferred to ARGUS.
Athena Trevor joins the military.
A delegation from US comes to Themyscira. Circe tries to create a political scandal by giving Athena Trevor an amazonian potion.
Athena Trevor becomes Tough Bunny.
Athena Tevor meets Ambush Bug. They marry in Las Vegas.
Barry and Iris marry.
Creation of the Flash and Friends.
Jon and Laura Kent are born. Damian Wayne insults Clark's music taste.
Ronnie Raymond's mother is killed by his father.
Bette Kane tries to become an actress.
Blockbuster destroys Sons of Batman clubhouse in Bludhaven.
Bette Kane becomes JPV's official "Bat-Girl".
Harleen Quinzel is hired by Arkham Asylum.
Derek Powers becomes Vice-President of Acquisitions at LuthorCorp.
Derek Powers takes over AmerTek. (2017?)
Cheshire leaves her child in the Arrow Cave.
Cheshire leaves the League of Assassins. (2008?)
Cheshire starts a relationship with Catman. They have a son.
Cheshire joins Task Force X as a mole for the Outsiders.
Cheshire is reintroduced into the Laague. (2017?)
Carter Hall and Shiera Sanders marry. They repeat their wedding ceremony at the Watchtower. (2009?)
Shiera Sanders-Hall gives birth to Rex and Hector.
Meilin runs away from a pocket dimension whne her brother starts killing everyone.
Jack Ryder is hired by Gotham Gazette. (between 1996 and 1998)
Atlanna is taken back to Atlantis. Tom Curry starts drinking.
Batman Inc. is set up.
Richard Grayson becomes the prosecutor.
Bryan Vance marries Tammie.
Tammie becomes a registered nurse.
Bryan Vance tries to kill Tammie and Ashley by crashing a plane. Lightning bolt strikes the plane killing Bryan. Tammie and Ashley survive the crash.
Tammie is hired by Arkham Asylum.
Tammie Westermann opens private practise.
Azar creates Azaroth.
Trigon is born from dark energies.
Wonder Woman defeats Silver Swan. Vanessa is taken to Arkham Asylum. (2014?)
Rose Wilson is tested to have a metagene.
Sara Lance is recruited by Rip Hunter to the Legends.
Sara Lance convinces Thea to join the Legends.
Maxine Hunkel runs away from home.
Maxine Hunkel is turned into Mister Twister by Dr. Morrow. (2002 or 2003)
Beatrice MacCulloch realises she prefers girls.
Apex receives a Red Lantern Ring and joins the Red Guard.
Parademon XT-5 is given the honor of guarding the Apokalyptan Emperor. (sometime in 2017?)
Elle is adopted.
Ellen Trechend joins the military and adopts the moniker of Governess.
Yancy Zenith escapes Cadmus.
Yancy Zenith meets Killer Croc.
When Killer Croc bites off a head of a shopkeeper, Yancy runs away from him.
Hayvon escapes from captivity.
Hayvon comes to Earth.
Flagerethon is assigned to protect MacKay family.
Silas Helvig runs away from his family.
Silas falls into a coma after a racing accident.
Silas Helvig joins the Order of Righteous Fury. (2007?)
Erik Kassidy starts working in the Wildcat Gym.
Erik Kassidy becomes Suicide. (2015?)
Sandra Wu-San starts training Rina Nishida. (2005?)
Rina's first mission. Rina Nishida becomes Nightshade.
Monique Forcier becomes Silhouette. (2006 or 2007)
Monique forcier reforms a Lambda Psi sorority.
Emma Campbell befriends Rina and Monique.
Rina Nishida, Emma Campbell and Monique Forcier have a post-college killing spree.
Emma Campbell's father is arrested on corruption charges and found dead in his jail cell. Sofia Campbell is killed in a shootout between GCPD and criminals. Emma Campbell becomes Wildfire. (2008 or 2009?)
Hank Henderson joins the DELTA Force.
Violeta Campos is taken from her father.
Alex Parker and Emily marry. (2007 or 2008?)
Em Parker starts contacting Rocky Ballantine and members of Nathan's family.
Lykos becomes Sea Wolf.
Himon is left stranded on Apokalypse.
Skophre discovers his talent of escaping.
Skophre meets Himon, who starts training him.
Barda becomes the commander of the Furious Females.
Doyenne Barda is assignent to hunt down Skophre when he runs away.
Skophre and Barda start their romance.
An accident in STAR Labs - a gorilla escapes and causes an explosion. Niles Caulder is crippled and his lab partner is set aflame. His body is found without a brain. (1980's)
Arani Desai leaves Niles Caulder.
Niles Caulder becomes a FBI profiler.
Niles Caulder is tasked with finding superpowered beings willing to work for the government.
The identity of Jane Furness (Crazy Jane) emerges.
Derek Powers takes over Kord-Tech. (beween 2020 and 2023)
Derek Powers takes over StarrWare. (beween 2020 and 2023)
Selina Kyle saves her sister from Black Mask.
Selina Kyle leaves Arkham Asylum on parole. She goes on a tropical vacation with Bruce Wayne. (before April 11th, 2016)
Terry McGinnis finds Jason Todd in Santa Prisca. (2027 continuity)
Cassandra Cain comes back to Gotham, now calling herself Orphan. (2027 continuity)
Luke Fox becomes Foxteca's president. (2027 continuity)
Black Manta tries to kill AJ again, but is stopped by Jackson Hyde. (AJ is a toddler, 2004?)
Vigilante gives Kate Spencer a ledger implicating Carmine Falcone in many of his crimes.
Alec Holland is born.
John Stewart saves Alex Parker from an IED.
Alex Parker joins Task Force X.
Task Force X battles Incubus in Midway City. Alex Parker's teammate GQ Edwards dies activating a faulty demo charge.
Angie Aimes' meta-gene is activated.
Angie Aimes starts working as an editor in Gotham Gazette.
Angie Aimes joins Outsiders.
Apex joins a band of pirates.
Pirates throw Apex through an airlock.
The Magician starts training Artemis Crock.
Merlyn tells Artemis Bruce Wayne was responsible for her mother's paralysis.
Rita Farr stars in Attack Lass tv show.
Creation of the Four Horsemen.
Bane is given the codename "Abaddon" and is injected with Venom. (2006?)
Emil Hamilton is murdered by Brainiac.
Brainiac 3.0 is destroyed.
Milton Fine (Brainiac 4.0) infiltrates STAR Labs.
Brainiac 4.0 is discovered.
Brainiac 5.0 is created by shelved due to inability to supress his coluan identity.
Brainiac-8 is created. Once activated she attacks the Watchtower.
Brainiac recovers core drives from Briniac-8 and prepares to scrap her. Brainiac-8 (six months later)
Catherine Cobert's father disappears.
Catherine Cobert discovers her father set up a trust fund for her.
Cir-El is created. (2013, after destruction of Brainiac-8)
Cir-El appears in the world. (2013)
O-Sensei and Ra's al Ghul have a falling out.
Kirigiri takes Ben Turner to a League of Assassins training camp. The Turners disappear.
Vic Sage discovers he has been poisoned.
Maxwell Lord joins Checkmate.
Kara Zor-El becomes Supergirl (2005?)
She shows up in Europe as a freelance assassin.
Andrea Beaumont is recruited by ARGUS. (2013?)
Chloe Sullivan introduces Clark Kent to her cousin Lois Lane.
Clark Kent is hired by the Daily Planet.
Daily Star goes out of business. Chloe Sullivan is hired by the Daily Planet.
Ervins divorce.
Raquel Ervin turns to crime.
Formation of the Brentwood Crusadors.
Dana Tan's mother dies.
Doctors Crane and Strange create a weapon later used by Lady Arkham.
Emergence of the Children of Arkham.
Lady Arkham starts hacking tv broadcasts.
Meilin's brother kills members of the sect. Meilin runs away and marries Warren Eden.
Batman finds a bunker and releases Talon.
Lionel Luthor dies (killed by Lex according to rumors). Lex Luthor takes over LuthorCorp.
Lex Luthor stops supporting Legion of Doom.
Thanks to contributions from old Gotham Families, Lincoln March sets up his own company - March Ventures.
Clayface absorbs Ethan Bennet.
Harleen Quinzel starts braodcasting over the radio. Her progam has a regular caller - Joker.
Pamela Isley becomes an intern in Arkham Asylum. She creates the Botanical Gardens.
Posion Ivy's bank robbery spree.
Poison Ivy creates doppelgangers of Gotham's socialites.
Alfred Pennyworth has a relationship with Marie Magner.
Ted and Michael hide all of J'onn's Chocos.
Titus is born.
Ambush Bug teleports into Arkham and causes Joker to cry.
Aaron Cash is hired by Arkham Asylum as a guard.
Aaron Cash becomes a security officer.
Killer Crock bires off Cash's hand.
Aaron Cash is promoted to a sargeant.
Aaron Cash is promoted to a Security Leutenant.
Aaron Cash is promoted to a Security Captain.
Lux Beata cult commits a froup suicide. Alyce Sinner is the only survivor.
Alyce Sinner is hired as a medical intern in Gotham General.
Alyce Sinner is hired by Arkham Asylum as a resident psychiatrist.
Alyce Sinner is promoted to assistant director.
Roy Westermann becomes an intern psychiatrist in Belle Reve.
Jeremiah Arkham becomes an intern psychiatrist in Belle Reve.
Jeremiah Arkham is hired by Stryker's Island as a psychiatrist.
Jeremiah Arkham is hired by Iron Heights as achief of mental health.
Jeremiah Arkham is hired by Arkham Asylum to be a Head of Psychiatry.
Doctors Crane, Strange and Meredith create an antidotum to Joker Venom.
Byron Meredith is hired by Stryker's Island as psychiatric intern.
Byron Meredith is hired by Elliot's Memorial as a resident psychiatrist.
Byron Meredith is hired by Arkham Asylum as a psychiatry specialist.
Chase Meridian is hired by Stryker's Island as a psychiatry intern.
Chase Meridian publishes her books.
Hugo Strane is hired by Belle Reve as a pathologist.
Hugo Strange becomes a consultant to GCPD.
Hugo Strange is hired by Arkham Asylum as a medical researcher.
Lyle Bolton becomes a jailer in Gotham County Sheriff Office.
Lyle Bolton becomes Arkham Asylum's warden.
Phil Cho joins Sons of Batman and becomes a captain.
Phil Cho is hired by Arkham asylum as an security officer.
Simon Hurt is hired by GCPD as a psychiatric consultant. He creates Batman's psychology profile.
Simon Hurt opens private practise.
Simon Hurt is hired by Arkham Asylum as a psychiatrist.
Simon Hurt conducts Batman and Robin's psych examination.
Arnold Wesker is released on parole.
Arnold Wesker is kidnapped by the Sons of Batman.
Wesker and Reily fight over Scarface.
The Queen Lodge is built.
Bruce Wayne builds Batcave.
Thaumaturgist has an encounter with the Martian Manhunter.
Gerhardt Gestern creates psychic blocks in his mind.
Deathstroke kidnaps Rose Wilson.
El Penitente experiments on Rose Wilson. She is saved by Titans.
When she realises Deathstroke can look through her eye, Rose Wilson carves her eye out.
Rose Wilson disappears and starts drifting from place to place.
Continuity Problems
Edit
Aquaman timeline (waiting for updated Mera Oracle Files)

Mara and Hila are chosen by Queen Atlanna to serve the Queen as her Royal Attendants.
Mera starts checking on Arthur.
Orin marries Mera. (2002?)
Civil war in Atlantis. (starts in 2009/2010 in the older version, now starts in 2003?)
Arthur Curry / Prince Orin becomes Aquaman and an ambasador to the Surface World. (old version stated it happened in 2004)
Mera becomes the Queen of Atlantis and starts to oversee the daily affairs of Atlantis.